Cost, conditions and main info for Exhibitors
Registration is required to book the stand
---
Details on participation in offline and online events
In addition to annual offline Waste Management expo you have an opportunity to participate in online events, dedicated to specific waste management topics.
Participation in online events is included in Exhibitor package of offline Waste Management expo.
Each exhibitor of Waste Management expo will be presented permanently on the online platform throughout a year and will be working in active mode within the schedule of online exhibitions.
Draft schedule of online exhibitions:
• International Online expo of equipment & technologies for hazardous waste collection and recycling «Hazardous Waste Management 2020» (16 July) - http://wm-expo.com/online/hwm
• International Online expo of technologies, machinery and equipment for separate collection and transportation of waste «Waste Collection & Transportation 2020» (November)
• International Online expo of equipment and technologies for construction and operation of MSW landfills «Waste Landfills 2021» (June 2021)
We invite you to join as exhibitor, speaker or visitor!
---
Participation options
in Waste Management events
(click to enlarge)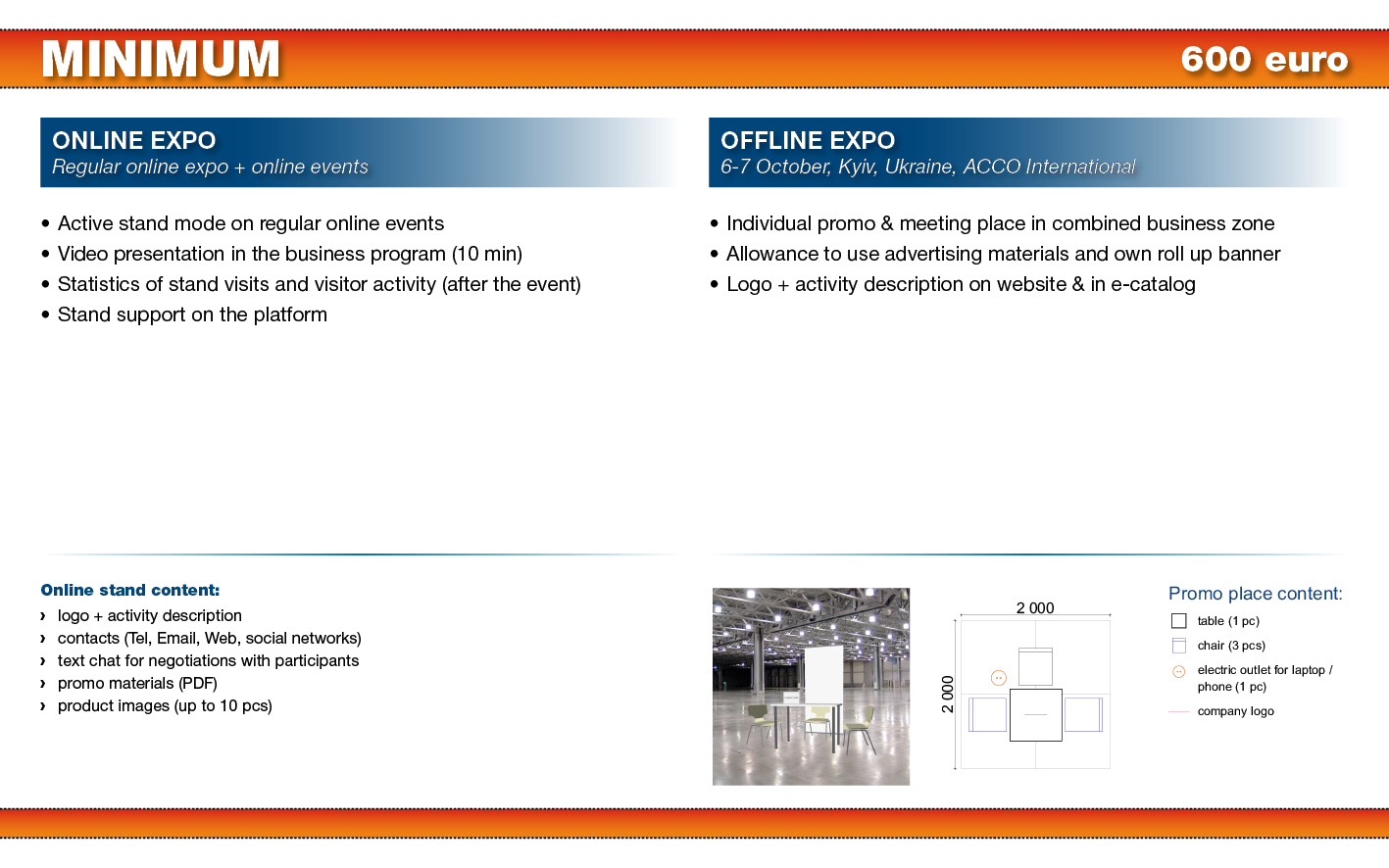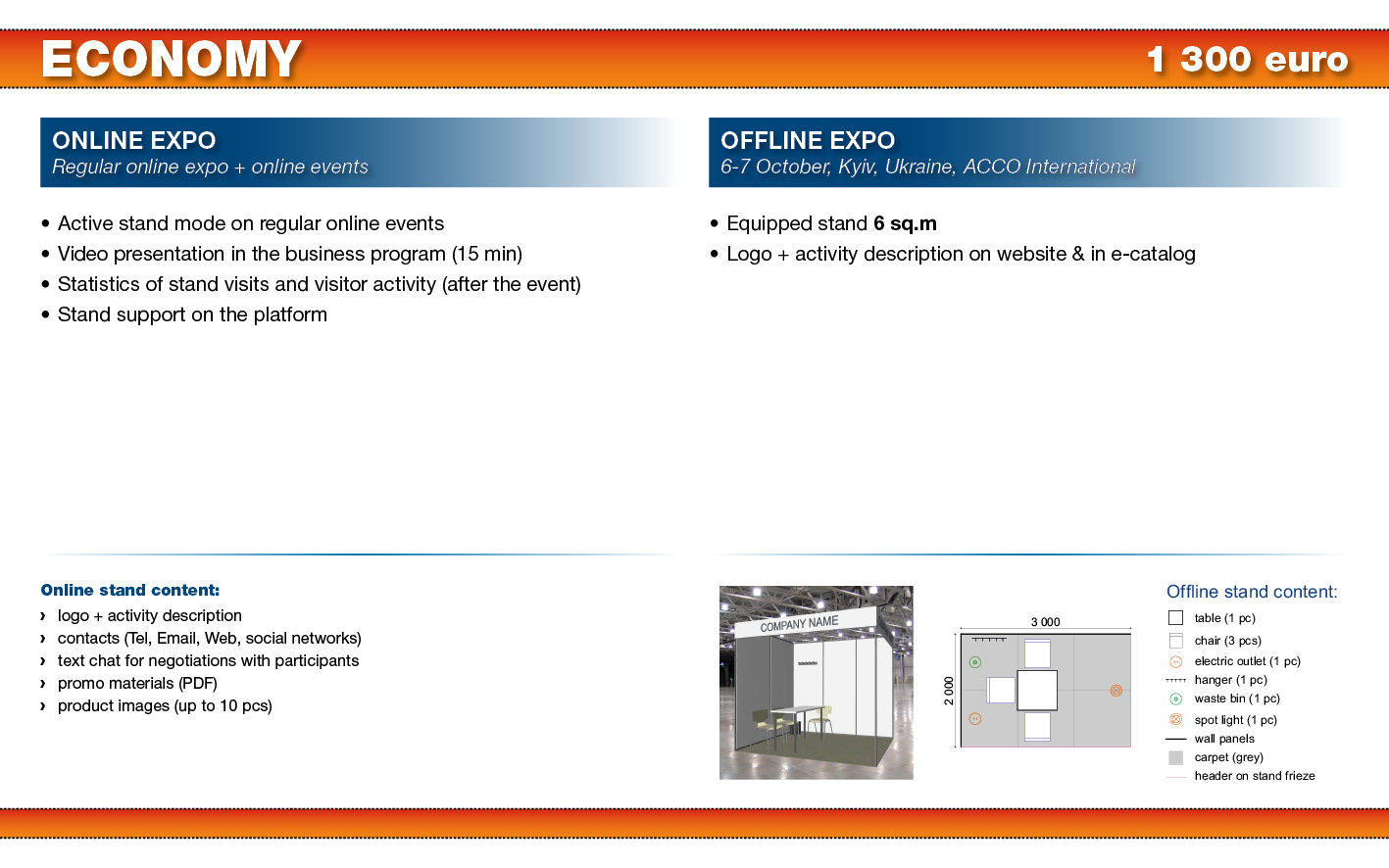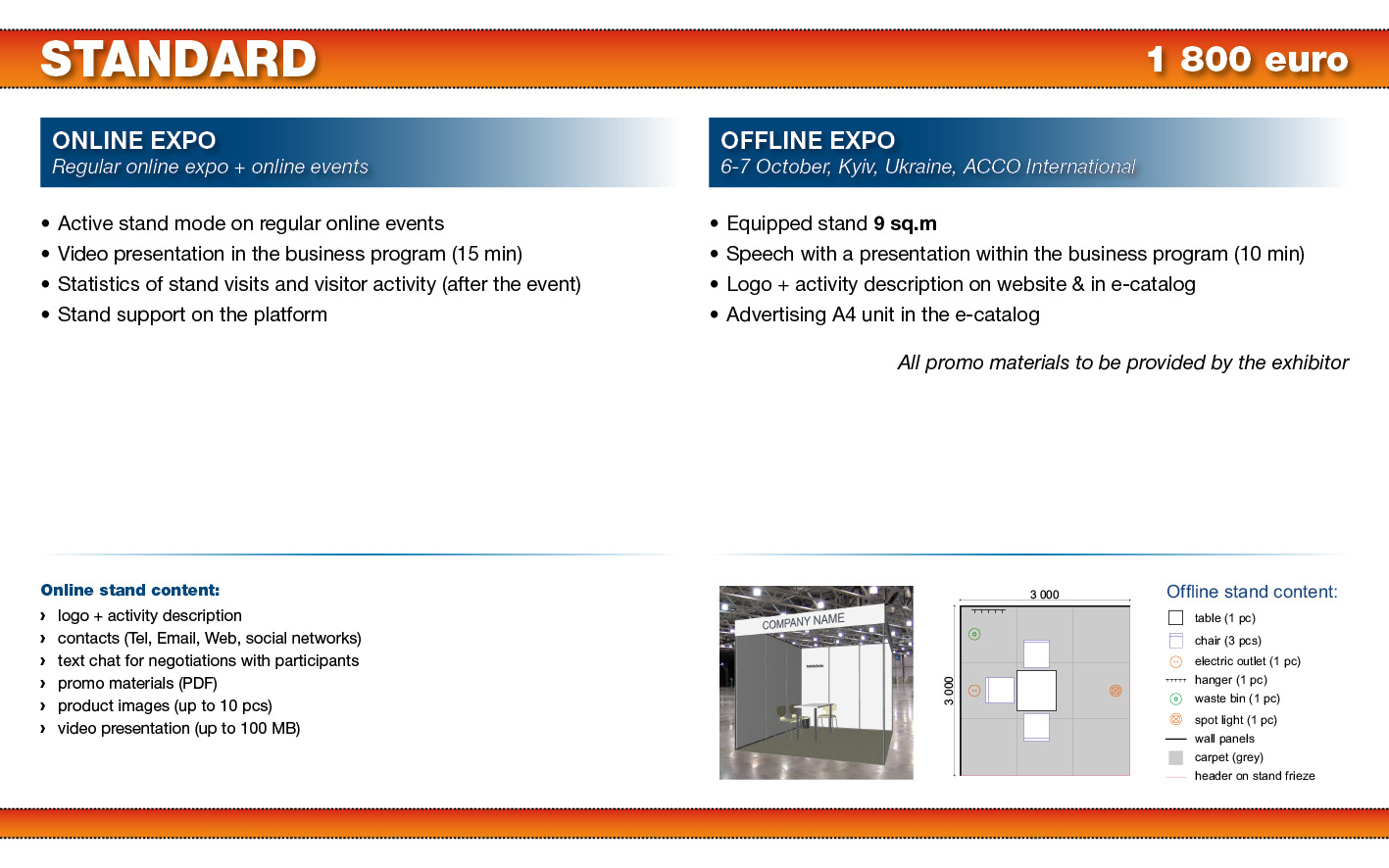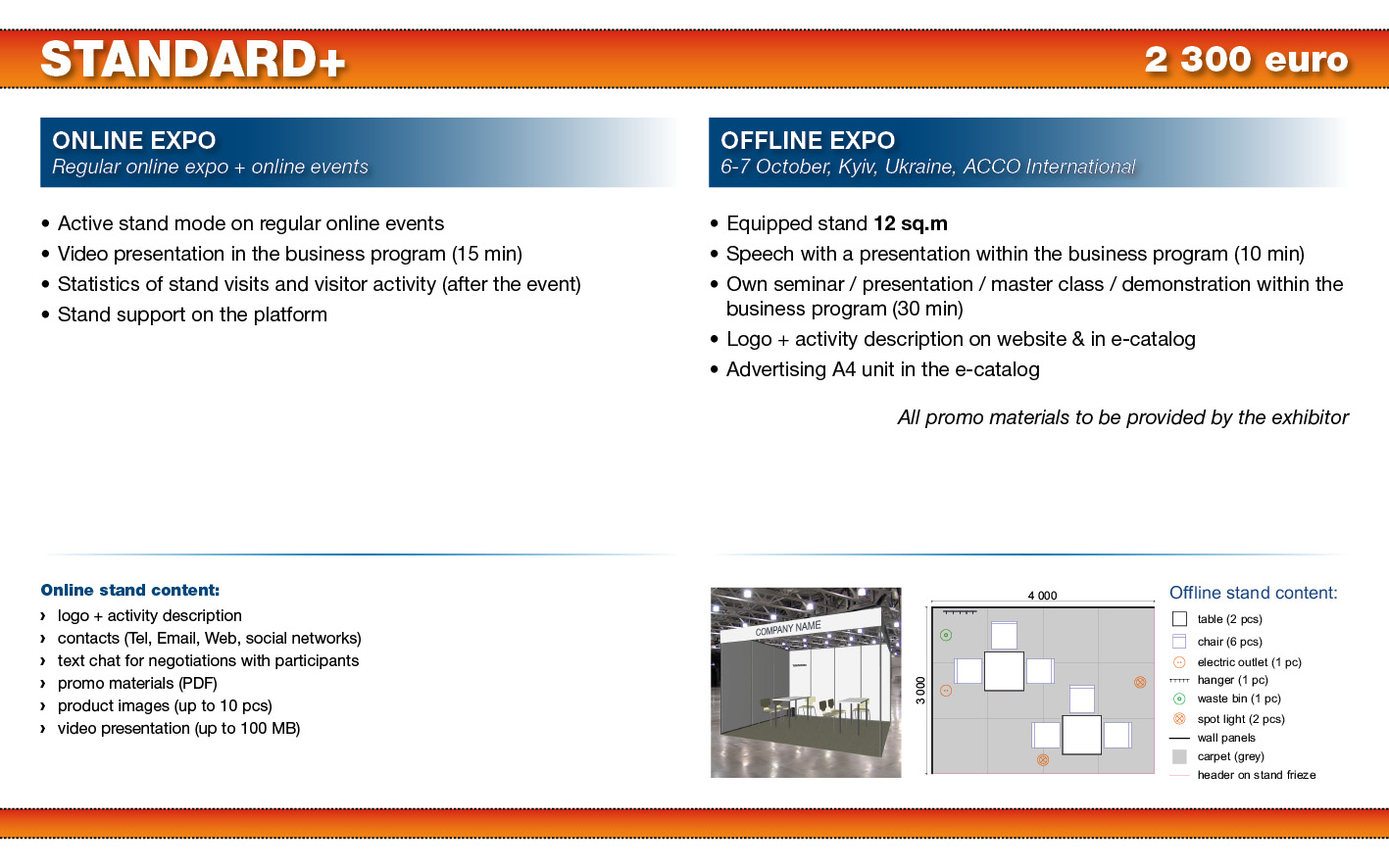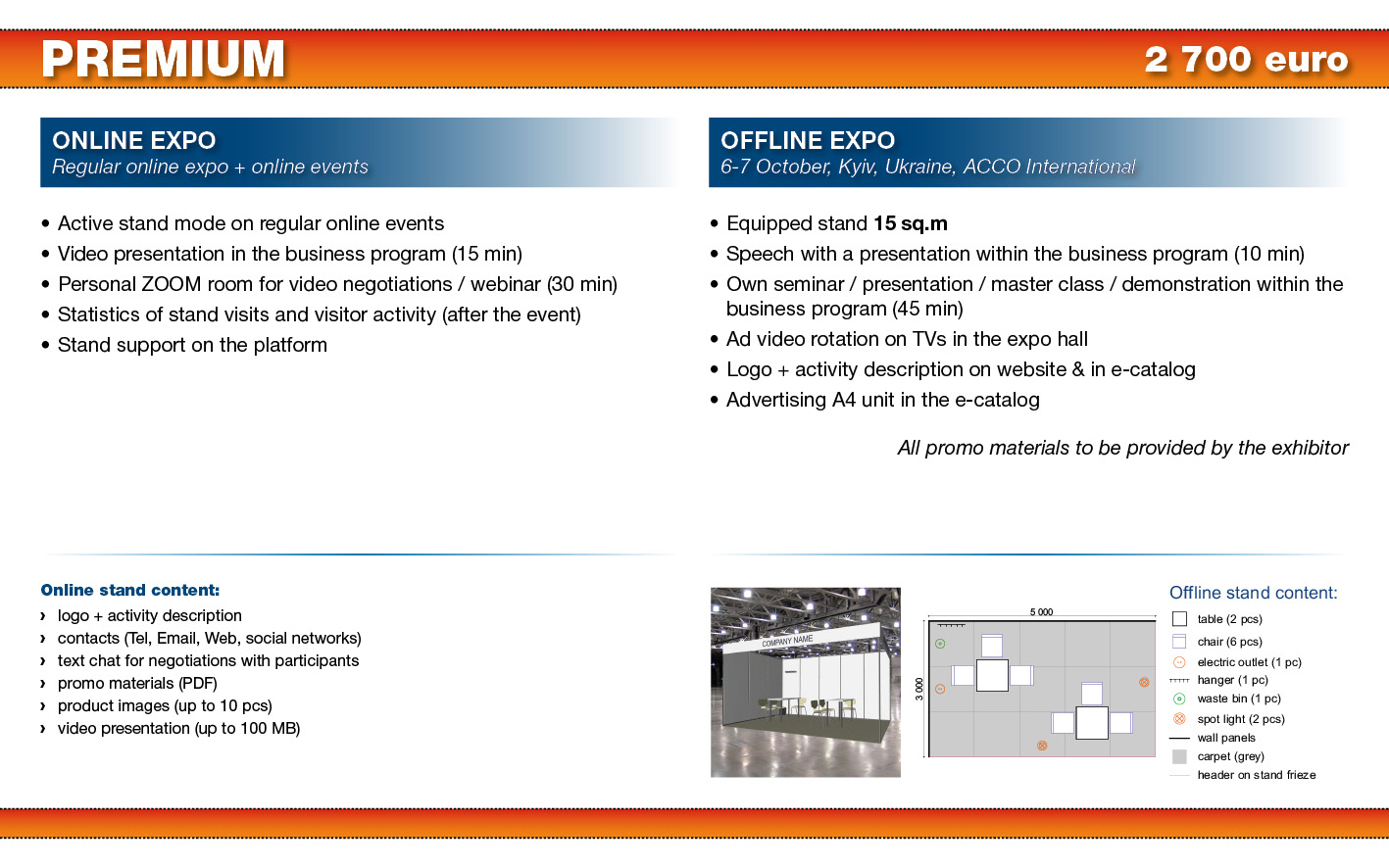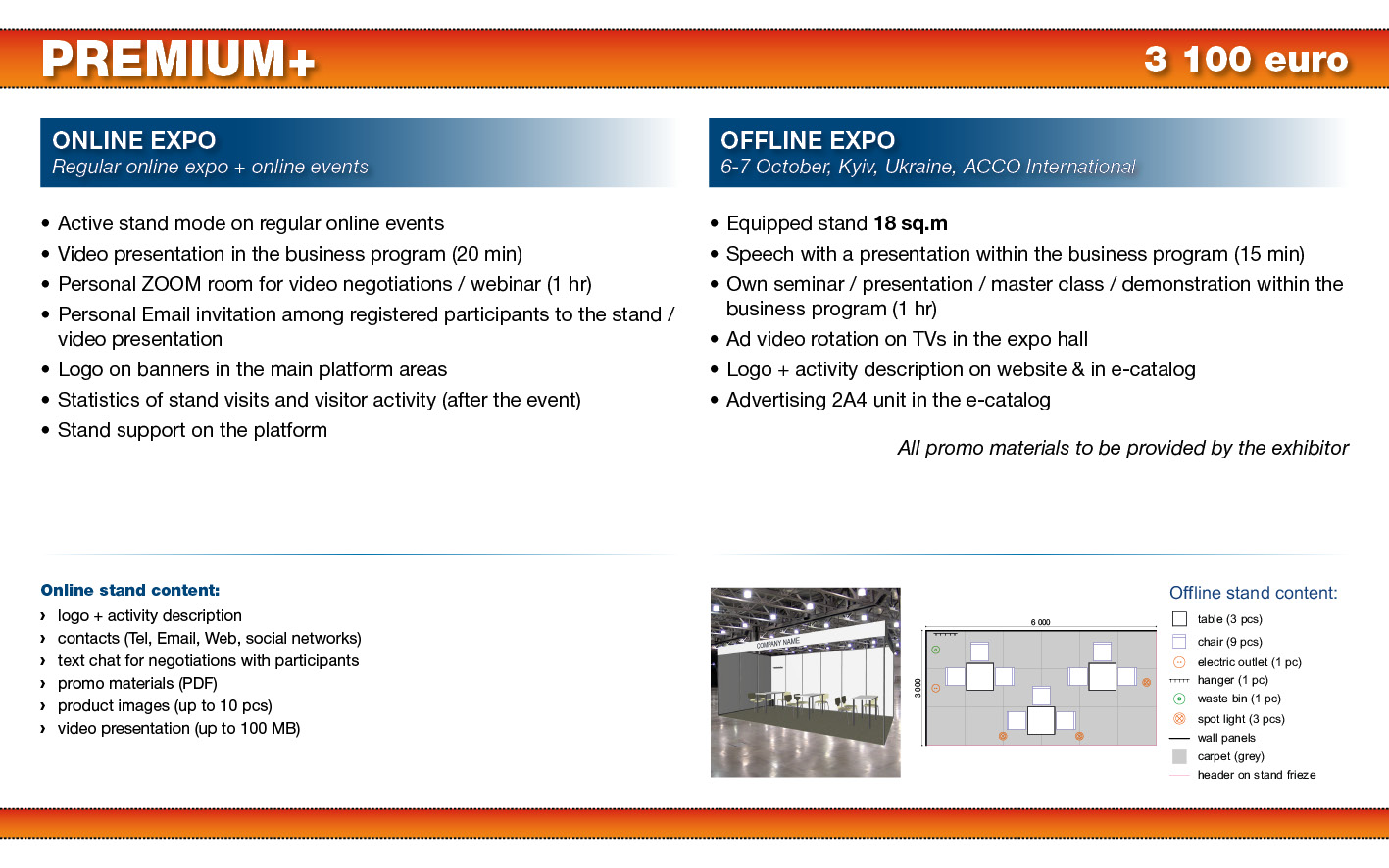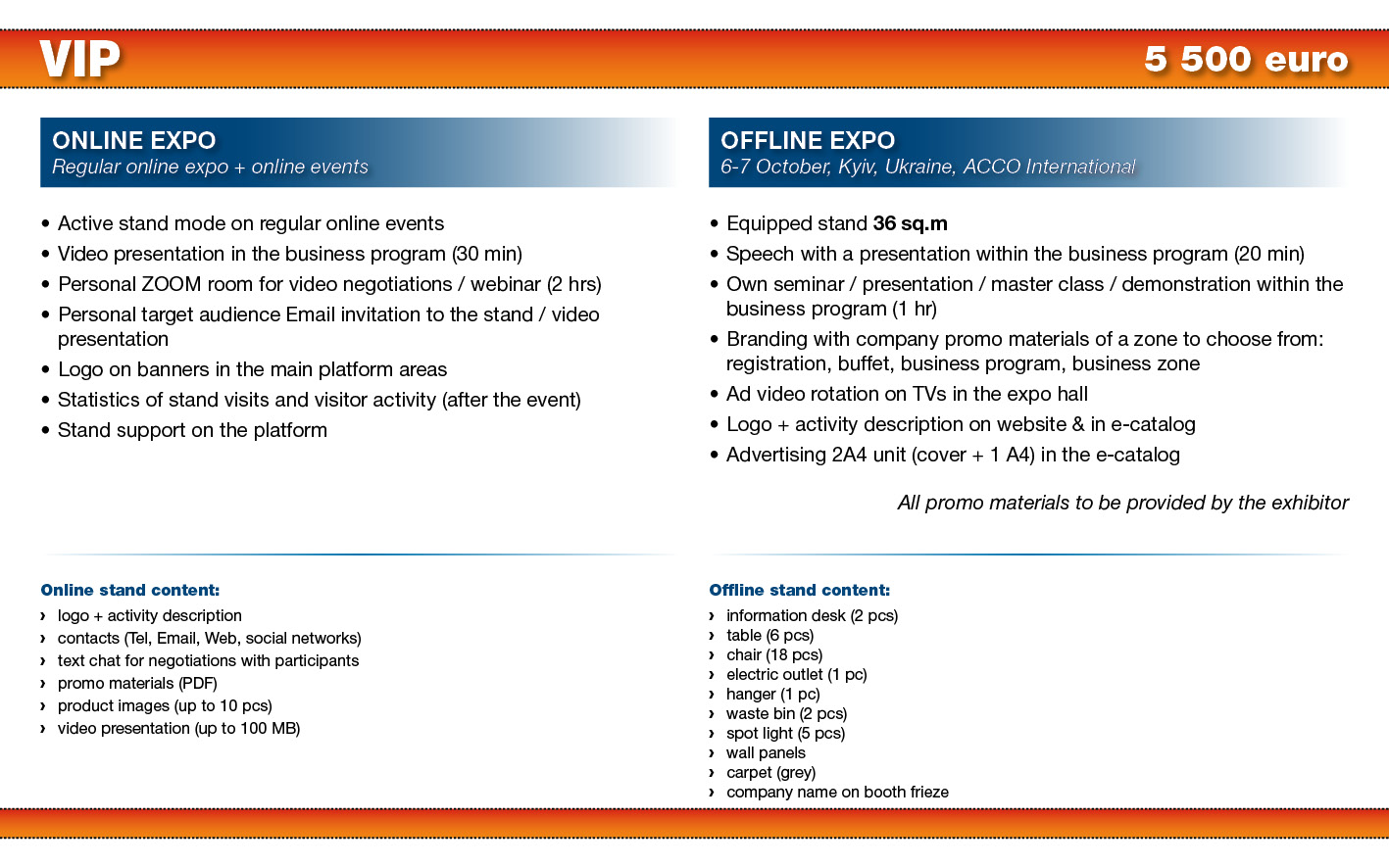 Registration is required to book the stand
---
Discounts and special conditions
--> Cost includes VAT
--> 10% - for members of International Solid Waste Association (ISWA)
--> Co-exhibitor fee – 200 euro
--> Unequipped space area at the Offline expo is available from 18 sq.m and within the following options:
- PREMIUM+ (UNequipped space 18 sq.m) - 2 600 euro
- VIP (UNequipped space 36 sq.m) - 4 700 euro
If you wish to order an unequipped area of another size, please contact the organizers.
---
Individual stand construction
In case of individual stand construction, please contact the accredited company of the "ACCO International" Exhibition Center
Company "Exposervice"
+38 044 277-83-82
+38 044 277-88-77
Contact Manager:
Yury Biletsky - Exhibition Projects Manager
+38 095 276 35 09
This email address is being protected from spambots. You need JavaScript enabled to view it.
www.exposervice.ua
Panel sizes for sticking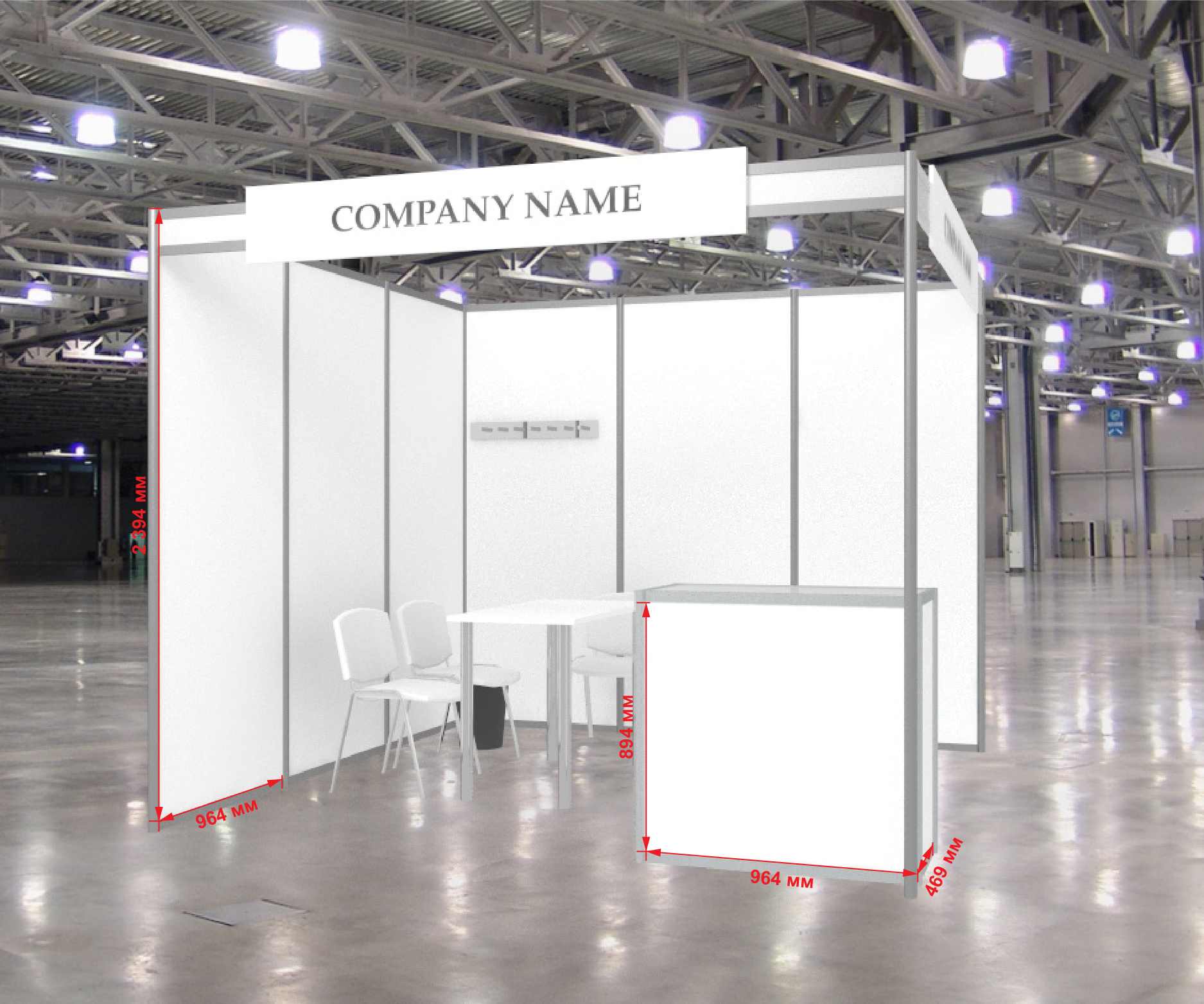 If you would like to decorate your stand by printing images on oracal tape and attaching them to your panels, please contact in advance:
Company "Exposervice"
Denis Andrienko
Architect Designer
+38 095 287 96 91
This email address is being protected from spambots. You need JavaScript enabled to view it.
www.exposervice.ua
---
Customs services

All questions in regard customs services may be negotiated with our partner - SK-EXPO company:
Ivan Prokopenko +38 050 382 82 42
Yuriy Korzhenko +38 044 374 94 97, +38 044 374 94 98
This email address is being protected from spambots. You need JavaScript enabled to view it.
www.sk-expo.com
---
Сonditions
Registration and payment procedure
The participation cost has to be fully (100%) prepaid till the payment date, which will be mentioned in the invoice.

Cancellation
All partial or full exhibition space cancellations must be sent in a written form three weeks before the event is opened. The cancellations received after this date will liable for the full fee.
In case of the cancellation the arrangement fee of 10% from the total participation cost will not be returned.
Exhibition
Opening hours:
1st working day: 9:00 - 18:00
2d working day: 9:00 - 17:30
Exhibitors' arrival and installation is from 16:00 to 20:00 (On installation day)
Exhibitors' demounting and departure is from 17:30 to 20:00 (On last working day)

The Organiser is not responsible for safety of the items, which will not be removed from the venue in the specified time.
Allocation of stands and technical support
Allocation of exhibition stands is carried out by the Organiser in the order of receipt of applications. Exhibitors' wishes will be considered as well.
The list of optional additional equipment will be provided to the Exhibitor during the registration.
Advertising outside of the Exhibitor's stand may be done only after Orginiser's approval.
Responsibility
The Organiser guarantees the protection of the exhibition during working days.
The Organiser is responsible for the exhibition safety in closing and night hours (from 18:00 to 9:00).
During Exhibition working days security will provide stands to the Exhibitors at 9:00.

Exhibitors shall provide stands to the security at 18:00.

On installation day Exhibitors shall provide stands to the security at 20:00.
Organiser will provide cleaning of the aisles. Stand cleaning will be done in accordance with a written request.

The Exhibitor is responsible for the safety of own exposition during working hours.
Organiser recommends the Exhibitor to insure their property against all risks.
The Exhibitor is responsible for compliance with "Fire safety regulations in Ukraine" and "Fire safety regulations for international and foreign exhibitions".
Exhibitor bears full responsibility for the safety of the rented property.
The Exhibitor is responsible for the violation of the rules of retail and wholesale trade, rules for the application of cash registers and control equipment in accordance with the laws, legal acts, regulations and other documents that regulate commercial activity in the manner defined by the legislation of Ukraine.