Conclusions of Waste Management 2018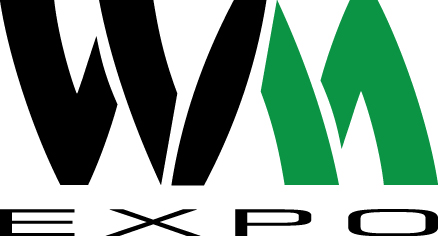 Waste Management 2018 Exhibition, was successfully conducted on 2-3 October in Kyiv!
Over than 1000 specialists from 34 countries participated in the event.
Video review (English subtitles are available)
We thank Partners, Expert Council and Exhibitors for their support, advice and active participation in the exhibition!
The exhibition has been presented by:
Equipment and machinery for separate collection and transportation:
Europlast (Austria), Jcoplastic SpA (Italy), M-U-T (Austria), S.C. GIREXIM UNIVERSAL S.A (Romania), AVTEK (Ukraine), Budshlyahmash (Ukraine), Pronar (Poland), SAVA (Ukraine), PROMTEH-MASH (Ukraine), Zavod Specavtomatika (Ukraine), Yugstal (Ukraine)
Equipment, services and technologies for sorting and recycling of waste, design and engineering of facilities:
RIKO (Slovenia), Presona (Sweden), Global Recycling (Ukraine), Technobalt (Estonia), Cross Wrap (Finland), HSM (Germany), Adarco Invest Petrosani (Romania), Eggersmann (Germany), Zerma-Ukraine, I. FRANTZIS and ASSOCIATES Ltd. (Greece), Storehouse Modernization Systems (Ukraine), Hammel-Ukraine, Kramar EKO (Ukraine), Arjes-Ukraine
Equipment, machinery and technologies for waste disposal: MSW landfills, biogas, incineration, W2E - energy from waste:
CONVECO SRL (Italy), FLASH-R (Ukraine), Keppel Seghers Belgium NV (Belgium), DRESSTA (Poland), UKR-SPETSTEH (Ukraine), Hofstetter Gastechnik (Switzerland), Bag Filter Factory (Ukraine), SETCleanTech (Solid Environmental Technologies Oy - Finland), BMH Technology (Finland), BioGTS (Finland), Construction Machinery (СML - Ukraine)
Equipment, machinery and technologies for the recycling of ferrous and non-ferrous scrap metals, mining and metallurgical complex waste:
Aymas Recycling Machinery (Turkey), HWH Machines (Germany), Recycling Solutions (Ukraine)
Equipment and technologies for recycling of secondary raw materials:
Chang Woen Machinery (Taiwan), Waste Paper Trade (Netherlands), OBM (Netherlands), Zaporozhye instrumentally-mechanical factory (Ukraine)
Equipment and technologies for processing of hazardous and medical waste:
Celitron Medical Technologies (Hungary), FLASH-R (Ukraine), SMS CZ (Czech Republic), Zaporozhye instrumentally-mechanical factory (Ukraine)
International project:
Clean Transcarpathia (Hungary)
---
Detailed Business Program:
http://wm-expo.com/last-exhibitions/wm-2018/program-2018
Exhibition plan & Exhibitors:
http://wm-expo.com/last-exhibitions/wm-2018/plan-exhibitors-2018

Photo gallery:
https://photos.app.goo.gl/DrvGHL7ibMVD9rh89
If you wish to get the final materials of the event, please, contact organizers via E-mail:
This email address is being protected from spambots. You need JavaScript enabled to view it.

Follow us in social networks to keep up with the latest updates:
Facebook - https://www.facebook.com/bforum
YouTube - https://www.youtube.com/channel/UC8r3i-UXXI-hwT1jabMleCg
We will be glad to meet you on 8-9 October 2019 at Waste Management 2019