Exhibition Plan 2019

Exhibition Plan 2019
click on the plan to enlarge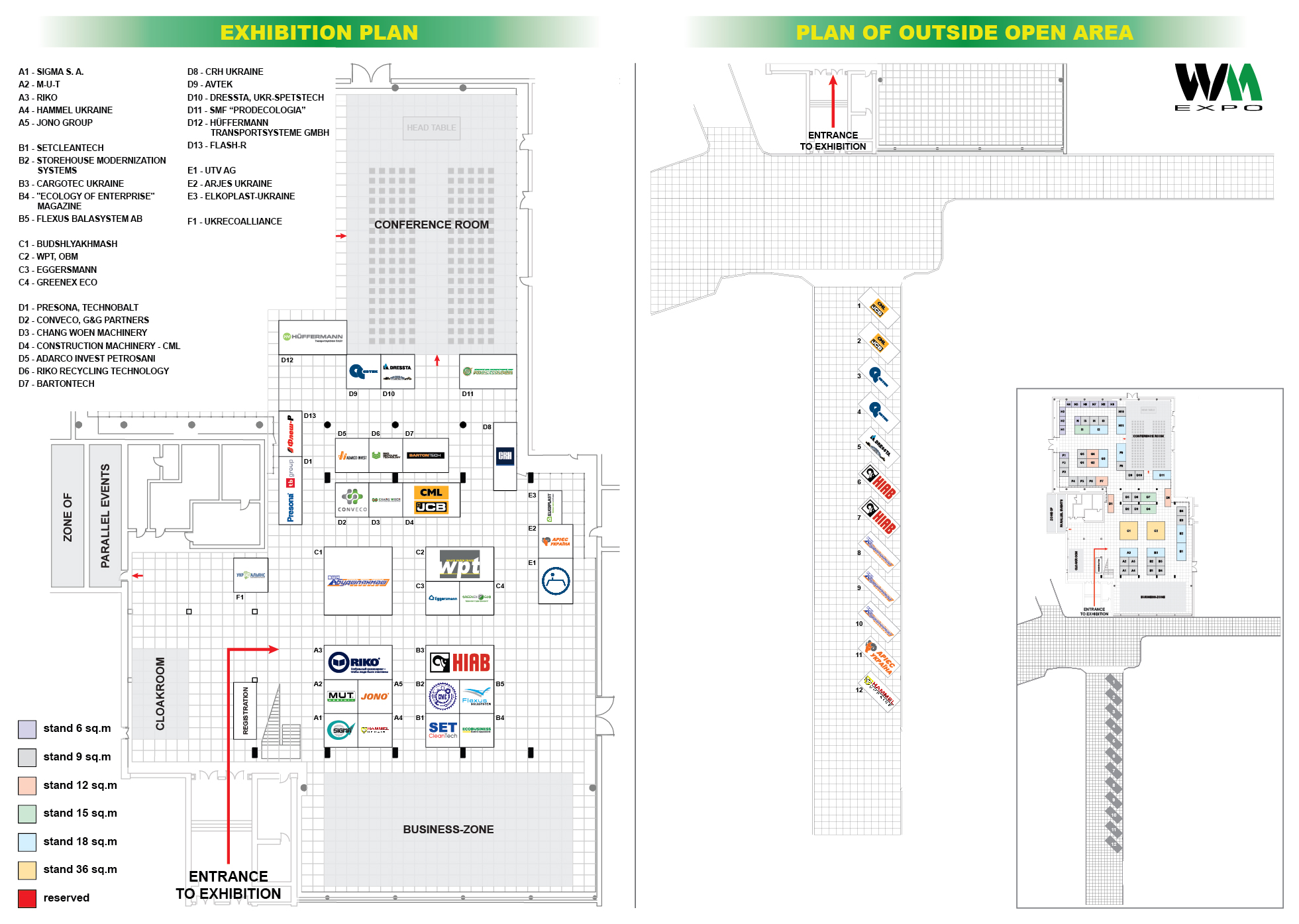 To reserve an exhibition space you need to register
Cost and equipment of the stands you can find here

Exhibitors 2019

ADARCO INVEST Petrosani (Romania)


Tel: +40 254 50 60 01
E-mail: This email address is being protected from spambots. You need JavaScript enabled to view it.
Web: www.adarco.ro
The company ADARCO INVEST Petrosani is the main supplier of complex sorting plant, mechanical-biological treatment plant (MBT) and transfer plant in Romania. At the present time, 60% of complex sorting plants and MBT and transfer plants of Romania (capacity 15.000 up to 120.000 to/ year) were designed, manufactured, installed and commissioned by company Adarco Invest Petrosani, Hunedoara county, Romania.
With almost 25 year experience and as a result of the alignment of manufacturing with the requirements of the EU norms and standards, ADARCO INVEST has also become a supplier for Germany (Essen, Dortmund, Krefeld, Trier, Düsseldorf, Hünxe), Netherlands (Waltec Practical Waste Solution B.V. - PC Gees ), Russia (Plarus Solnechnogorsk - Moscow region), Hungary (Kökeny ,Marcali, Jasztelek).
The field of ADARCO INVEST activity is diversified and includes complex plants and specific equipment for waste processing: rotating screens (trommel) capable of sorting up to 4 sorting sizes, conveyors (belt conveyors, chain-roller conveyors, metal conveyors), air conditioning sorting cabins, PET perforators, balers for compacting metallic cans, glass grinders, containers and press-containers according to DIN 30720 and DIN 30722, various welded steel constructions: industrial buildings, metal silos, tanks, steel platforms, etc.
ADARCO INVEST Petrosani implemented ISO 9001: 2015, ISO 14001: 2015 and OHSAS 18001: 2007 standards and also all the manufactured equipment has Certificate of Conformity issued by the notified body NB.
---
Tel: +38 032 644 69 84
E-mail: This email address is being protected from spambots. You need JavaScript enabled to view it.
Web: www.arjes.com.ua; www.arjes.de/en
ARJES offers a wide range of solutions for separating pre-shredded wood, waste and metal. Through the use of various screening technologies, we are able to fine-tune our products according to customer specific requirements in terms of throughput, fraction size and the type of material. In addition, we also take care of the design and integration of stationary shredding solutions into existing facilities. Depending on the application and the available site conditions we expand the project with conveyor systems, sorting lines and magnetic stations. Tell us your requirements and together we will develop a concept that fits perfectly. Due to the individual care we remain in a constant dialogue. From the planning stages, through development to commissioning, we are always right there at your side.

---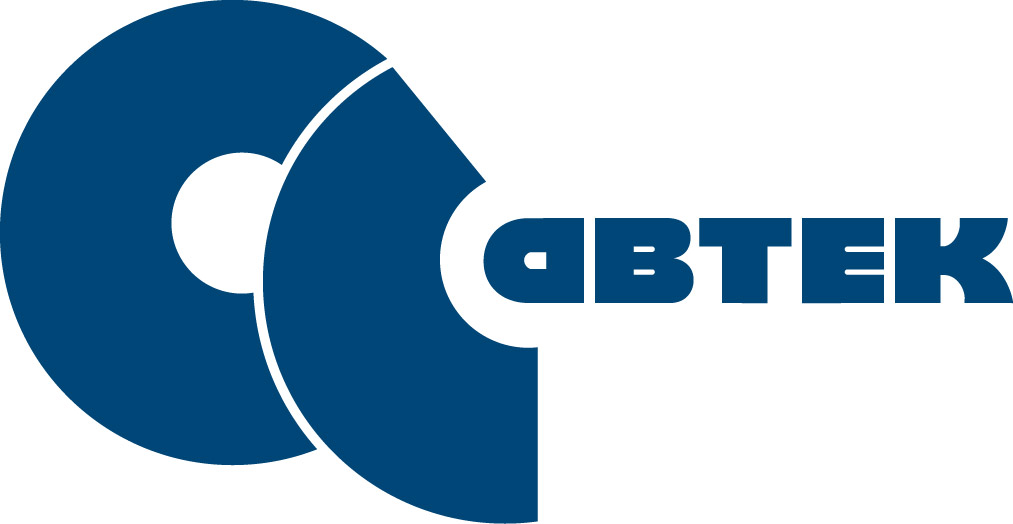 Tel: +38 044 496-00-00
E-mail: This email address is being protected from spambots. You need JavaScript enabled to view it., This email address is being protected from spambots. You need JavaScript enabled to view it.
Web: www.avtek.ua
AVTEK is the official distributor of FORD TRUCKS and the official dealer of MAZ, ZAZ, MTZ, VOLAT, SOLARIS, RASCO, KASSBOHRER, HIDRO-MAK, ERDEMLI, HYVA. We have been working in the Ukrainian market for over 20 years in the field of sales of trucks, passenger vehicles, tractors, special equipment, additional attachments and spare parts. Provides warranty and after warranty service at 18 official service stations throughout Ukraine.
---

Tel: +48 783 891 132; +48 606 853 169
E-mail: This email address is being protected from spambots. You need JavaScript enabled to view it.
Web: www.en.bartontech.eu
Bartontech company is one of the leading companies in the recycling machines industry in Poland.
For ten years we have been distributing machines, such as balers and presses for wastepaper, plastic, PET bottles, cans, foil, fabrics, etc. Currently, we have extended our offer with modern, semi-automatic, horizontal and vertical balers of our own design.
Our offer also includes specialized crushers, shredders and kneaders for recyclable materials and garbage as well as presses and briquetting machines for expanded polystyrene (EPS). We also offer packers for aluminum cans and scrap metal presses and a wide range of second-hand equipment.
We provide full warranty and post-warranty service, professional technical advice and assistance in choosing the appropriate equipment. We also produce balers and presses on individual orders based on presented technical parameters.
Our machines are equipped with components made by world-famous brands.
We actively participate in exhibitions and fairs in Poland and in Europe, including exhibition Waste Management 2019 in Kyiv.
---

Tel: +38 044 579 90 69
E-mail: This email address is being protected from spambots. You need JavaScript enabled to view it.
Web: www.bshm.com.ua
Limited Liability Company «Trade House «Budshlyakhmash» was created in 2003. Since that time company has been successfully operating in the Ukrainian market and specializes in the supply of road, construction, communal equipment, as well as spare parts. Warranty and post-warranty repair and maintenance of machinery and equipment are carried out at service centers and by mobile repair teams. The result of many years of company's purposeful activity is the achievement of one of the leading position in the national market for the supply of equipment, including reliable communal equipment from the Ukrainian manufacturer Specbudmash plant, road construction machinery from world-class engineering giants such as Terex and RM-Terex, quality garbage trucks from Mtsensk municipal engineering plant and others.
---
Tel: +38 044 468 20 19
E-mail: This email address is being protected from spambots. You need JavaScript enabled to view it.; This email address is being protected from spambots. You need JavaScript enabled to view it.
Web: www.hiab.com
Hiab is the world's leading provider of on-road load-handling equipment, intelligent services and digitally connected solutions. Hiab's offering encompasses class-leading load handling equipment including HIAB loader cranes, LOGLIFT and JONSERED forestry and recycling cranes, MOFFETT truck-mounted forklifts, MULTILIFT demountables, and tail lifts under ZEPRO, DEL, and WALTCO brands. As the industry pioneer, our commitment is to increase efficiency in our customers' businesses and to shape the future of intelligent load handling. Hiab is part of Cargotec Corporation.

---
Chang Woen Machinery Co., Ltd (Taiwan)

Tel: +886 4 26627809
E-mail: This email address is being protected from spambots. You need JavaScript enabled to view it.
Web: www.changwoen.com.tw
The Plastic Recycling Facility, Machinery for Plastic Recycling activities, Crusher, Centrifugal Dryer, Squeezing Dryer, Shredder, Washing Machine, Resin Washing Reactor, Material Separation system, Conveying system, Storage Facility, Turn-key system & service, etc.

---
Construction Machinery (CML) - Ukraine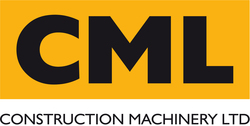 Tel: +38 044 468 11 10
E-mail: This email address is being protected from spambots. You need JavaScript enabled to view it.
Web: www.cml.ua
Construction Machinery (CML) is one of the biggest suppliers of the equipment in Ukraine for more than 15 years.
CML is an exclusive dealer of:
• JCB, Great Britain
• Schwing Stetter, Germany
• Powerscreen, Great Britain
• Doppstadt, Germany
• Grove, USA/Germany
The head office of the company is located in Kyiv. The regional offices are opened in Lviv, Dnipro, Odesa, Kharkiv, Khmelnitskiy, Ternopil, Poltava, Sumy and Zaporizhia
---

Tel: +39 030 3662711
E-mail: This email address is being protected from spambots. You need JavaScript enabled to view it.
Web: www.conveco.com
CONVECO is a landmark company and market leader as regards installations of biogas plant. We design, develop and build a complete range of products used for the plants for the extraction, analysis, combustion and/or use of biogas from Municipal Solid Waste (MSW) as well as leachate drainage, control and collection networks. Company's know-how is continuously improved by synergy with skilled environmental field professionals and consultants, driving us beyond the technical matters in order to promote environmental awareness. Continuous investments in research, equipment and qualified personnel have ensured excellent development trends for our company, expanding its operations on international markets and consolidating its already extensive coverage of the national market.
---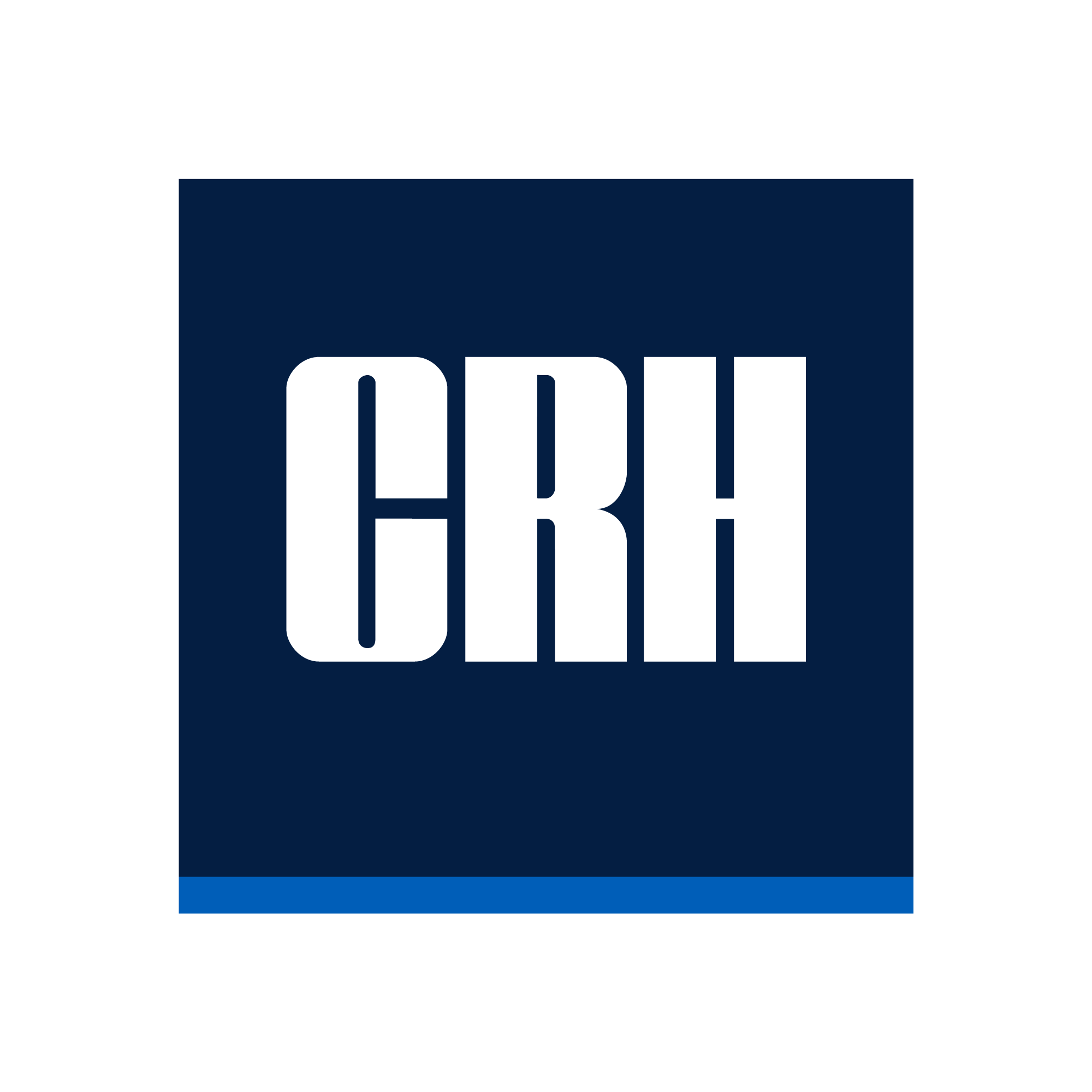 Tel: +38 044 389 30 70
E-mail: This email address is being protected from spambots. You need JavaScript enabled to view it.
Web: www.crhukraine.com
CRH is a leading global diversified building materials group. It is cited among the two biggest building materials producers in the world. CRH Ukraine produces cement, aggregates, ready-mixed concrete and pre-cast concrete products as well as provides professional technical marketing assistance to ensure maximum customer satisfaction.
The company cares about the environment by continually investing in the new equipment at its enterprises, thus not only improving and enhancing of its own production process, but also minimising the harmful emissions of its operations into the air (for example, by switching to dry method of cement production at Podilskiy Cement PJSC).
The milestone eco-project implemented by CRH in Ukraine is the transition of Podilsky cement plant to the dry method of clinker production, which minimises emissions owing to the new state-of-the-art bag filter dedusting system. The investment amounted to over 300 million euros.

---
Dressta (Poland)
Official dealer in Ukraine - UKR-SPECTECH company

Tel: +38 044 232 45 73
E-mail: This email address is being protected from spambots. You need JavaScript enabled to view it.
Web: www.dressta-ukraine.com.ua
LLC «UKR-SPECTECH» is the official dealer of road-building equipment of worldwide known companies «DRESSTA Co.Ltd» and «MISTA Sp. Z.O.O» (c. Stalowa Wola, Poland) in Ukraine. Our company offers the wide choice of high-quality road-building technique, by which our clients can solve the problems of any complexity in building, mining, oil and gas, timber industries and at landfills for the disposal of solid household waste. We offer the best service on brands Dressta and MISTA that promotes efficiencies and strengthening of business of our partners. Also we supply the spare parts for their whole range of technique of Dressta and MISTA, which is produced in accordance with the highest world standards and technologies. All our efforts are now being devoted to development of long-term partnership with our clients.
---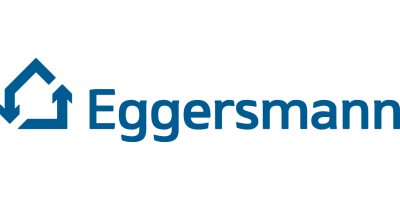 Tel: +49 5734 66900
E-mail: This email address is being protected from spambots. You need JavaScript enabled to view it.
Web: www.eggersmann-recyclingtechnology.com
EGGERSMANN Group, Germany - is the largest West German industrial concern specializing in development, manufacture and supply of industrial equipment and machinery for waste recycling. The group includes seven subsidiary manufacturing enterprises / branches in Germany, as well as a wide network of dealers and representative offices in other countries.

EGGERSMANN products embody many years of experience and know-how of the world-famous brands BACKHUS®, BRT HARTNER®, TEUTON®, FORUS®, Terra Select, operating on all continents - Europe, Asia, North and South America, the Middle East. The complete line of mobile and stationary EGGERSMANN installations for composting, dosing, sorting, opening, grinding, sorting and screening guarantees flawless work results for our clients. Customer service support provides both personnel training and uninterrupted supply, replacement of spare parts and consumables anywhere in the world.

The EGGERSMANN concern is an ЕРС supplier, offering both rational system solutions, technological consulting and engineering, equipment of its own production, and delivery, construction of complete waste recycling and recycling factories from one source. Possesses all relevant BEKON® / KOMPOFERM® / CONVAERO® technologies: mechanic-biological processing, biogasification, composting and biodrying of MSW. Operator of its own six recycling plants with extensive experience and specific know-how of operation. These facts highlight the most unique feature of EGGERSMANN among all the top suppliers of modern technologies and equipment for recycling of MSW.

EGGERSMANN. Transform your waste!
---
Elkoplast (Czech Republic)


Tel: +38 0412 46 73 94
E-mail: This email address is being protected from spambots. You need JavaScript enabled to view it.
Web: www.elkoplast-ukraine.com
Elkoplast-Ukraine LLC is a representative in the Ukrainian market of the Czech company Elkoplast CZ, which for many years has established itself as a reliable and stable partner in the field of supplying equipment for the collection, temporary storage and transportation of waste. Our company sells hydraulic presses for recyclables, fiberglass and plastic containers for the separate collection of garbage, street bins, galvanized containers, plastic containers of different volumes, metal containers of type ABROLL and equipment, which is integral in the field of waste management. Namely, new and used garbage trucks, landfill compactors, hook lift trucks and street sweepers.
---

Tel: +38 044 333 33 74
E-mail: This email address is being protected from spambots. You need JavaScript enabled to view it.
Web: www.flashr.com.ua
"FLASH-R STC" Ltd – is Ukrainian company, which produces equipment for waste disposal and is aimed to preserve the environment with the help of environmentally safe thermal destruction (incineration, disposal) of waste.
Our company constantly raises the professional level of its specialists, who are ready to solve non-standard technical issues connected with waste disposal with each customer individually. Up to date, the company "FLESH-R STC" Ltd offers a wide range of equipment for the organic waste disposal in Ukraine. We guarantee the perfect work of our products, as well as the constant availability of equipment and spare parts in the warehouse in Ukraine.
---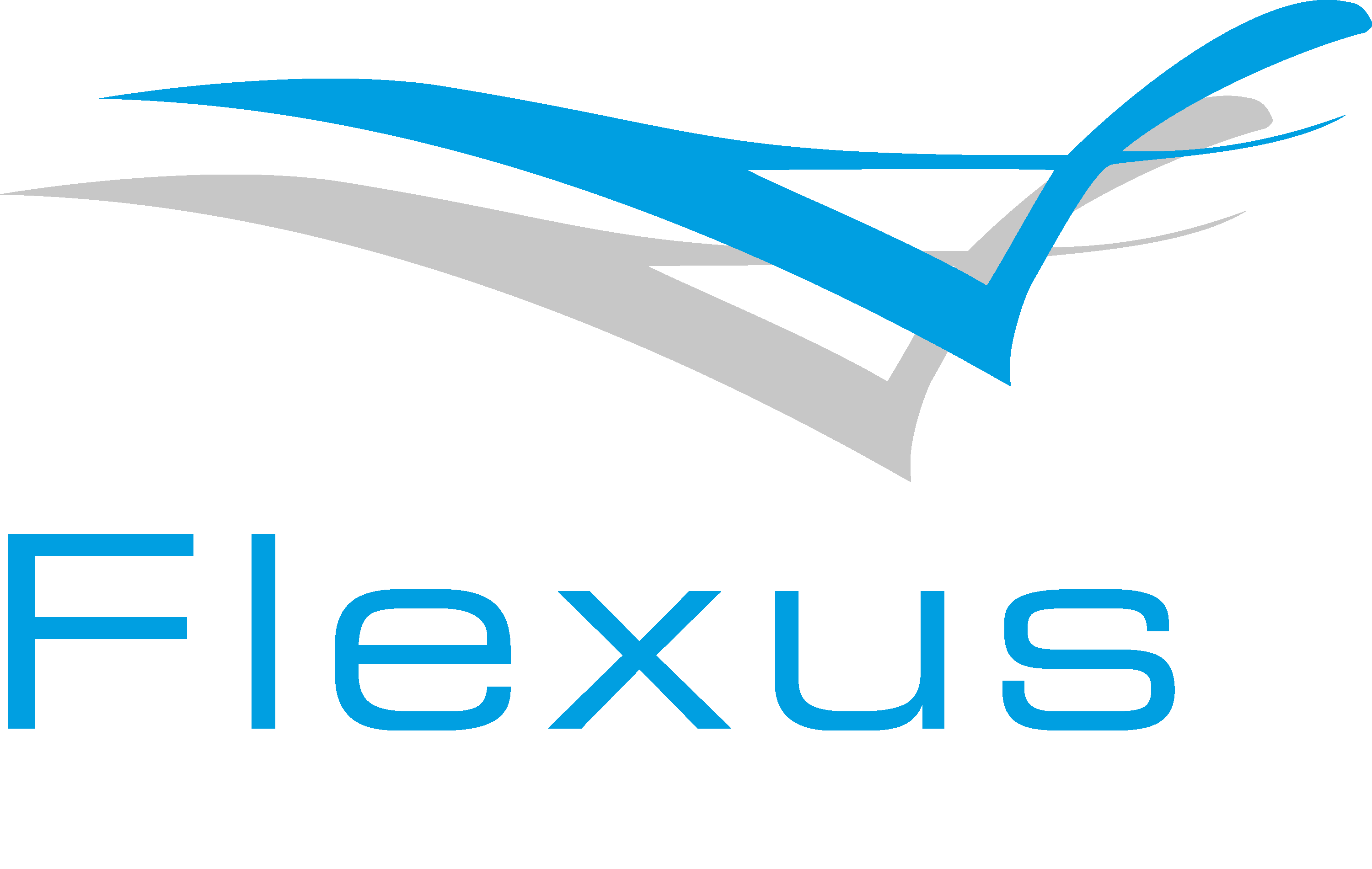 Tel: +46 512 325 00
E-mail: This email address is being protected from spambots. You need JavaScript enabled to view it.
Web: www.flexus.su
Flexus Balasystem AB is a Swedish company with many years of experience in the design and manufacture of equipment for MSW treatment, as well as recycling materials.Unique Flexus technology first appeared in Sweden and today is an optimal solution for MSW treatment, storage and transportation.
During solid waste compacting on Flexus Balasystem installations, a volume is reduced by 3 to 4 times, after which material is formed into cylindrical bales and is enclosed in a sheath of plastic film. This method of handling solid waste can reduce logistics costs and provide the opportunity for environmentally safe storage.

Advantages of using Flexus Balasystem technology:
- Clean, tidy appearance of solid waste landfills, no unpleasant odors
- Flexus Balasystem bales do not attract birds and rodents
- Reduction of stored waste dimensions
- Significant reduction of transportation costs
- No filtrate separation
- Decline of atmospheric air pollution degree
- Exclusion of spontaneous fire risk
- Mobility of Flexus Balasystem installations
- During bales manufacturing no metal mesh is used. In case of further processing or burning, the bales are easy to open.
---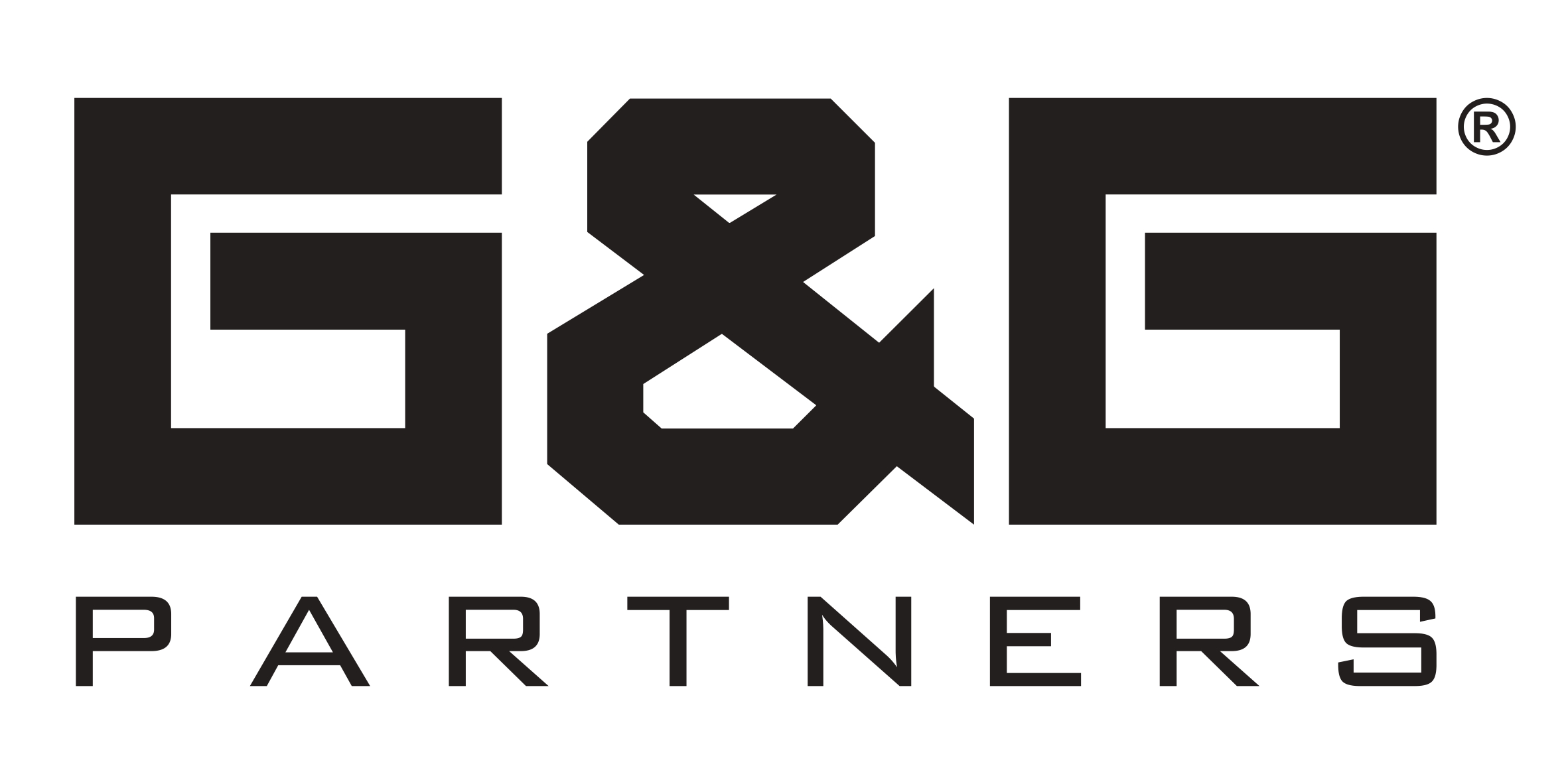 Tel: +39 030 967 33 45; +39 345 864 21 06
E-mail: This email address is being protected from spambots. You need JavaScript enabled to view it.; This email address is being protected from spambots. You need JavaScript enabled to view it.
Web: www.coverupsystem.it

G&G Partners is a modern and organised company which created a geomembrane line called Cover Up System. The Cover Up geomembranes are made of reinforced polyethylene and they are the result of years of research and development gained during the years in the environmental field.
They are characterised by:
• Low thickness and high tensile strength and static puncture resistance;
• High resistance to chemical organic polluting agents;
• Long lasting and high UV resistance (10 to 15 years according to climatic conditions of the reference area);
• Easy and fast installation that allows to cover wide surfaces using little manpower, minimizing welding operations on site (until about 7.000 sqm in a unique tarpaulin);
• High degree of flexibility, adaptability to very irregular surfaces.
Applications:
• Temporary, definitive or daily waterproofing covering of landfills;
• Securing and remediation of contaminated areas and polluted sites;
• Sheltering of hydro-sensitive materials;
• Chemical and oil industry;
• Radon gas barrier.
---

Tel: +38 057 754 53 54; +38 044 281 23 43
E-mail: This email address is being protected from spambots. You need JavaScript enabled to view it.
Web: www.greenex-eco.com
GREENEX ECO is an engineering company, that implementturnkey projects in the field of ecology and environment protection. Multidisciplinary specialization and the highly qualified experienced team allow the company to solve complex technical, environmental and energy problems in an efficient and economically justified manner.
In its development, we cooperate with research laboratories, leading manufacturers of Ukraine, well-known foreign companies, financial institutions and banks. This allows us to use the most modern scientific, technical, production and financial potential.
---

Tel: +38 067 673 36 65; +38 099 366 91 15
E-mail: This email address is being protected from spambots. You need JavaScript enabled to view it.
Web: www.hammel.lviv.ua
Integrated solutions for waste management
• Primary shredders - shredders for crushing any materials and large-sized waste.
• Secondary shredders - high-performance crushers for obtaining a uniform technological raw material for utilization or processing.
• Wood crushers - compact recyclers of greenhouse waste into fuel chips.
• Waste sorting lines - technological complexes for recovering recyclable materials from mixed waste.
• Lines for the production of RDF fuel
---
Hüffermann Transportsysteme GmbH (Germany)

Tel: +49 339 70 996 0
E-mail: This email address is being protected from spambots. You need JavaScript enabled to view it.
Web: www.hueffermann.de
The Hüffermann Transport Systeme GmbH is a highly specialized manufacturer of truck trailers for skip and roll-off/on containers, truck- and special bodies, waste disposal vehicles and load securing systems. We see ourselves as a system supplier and guide of a targeted material flow management. And this is especially true because: "We offer everything from one source!"
Hüffermann focuses on the trailer manufacturing and assembly of commercial vehicle structures. At the same time we focus on a permanent technical advancement of all systems - also in collaboration with the academic research. There are versions and commitment which is the key to leading system suppliers.
Optimized production processes, modern machinery and qualified staff make Hüffermann a pioneer in the industry. Regularly Hüffermann invests in new production facilities and the upgrading of skills of employees in order to provide a high quality standard.
With all these components that make Hüffermann Transport Systeme GmbH to what it is, is one thing above all in the foreground - the quality. Because we want you to be satisfied as a customer with our products, for us counts: from steel construction to lacquering the trailer is 100% "Made in Germany". And it should stay that way! Therefore it is very important for us to meet and keep the requirements and criteria of quality management DIN ISO 9001, after which we have been certified.

---
I.FRANTZIS and ASSOCIATES (Greece)

Tel: +30 210 98 46 853; +30 210 98 46 767
E-mail: This email address is being protected from spambots. You need JavaScript enabled to view it.
Web: www.i-frantzis.com

I.FRANTZIS and ASSOCIATES Ltd. is an Environmental Consulting Firm, based in Athens Greece. The firm provides Technical Consulting, Engineering & Project Management Services and is specialized in Environmental protection & Engineering Projects, with emphasis in Solid Waste Management (SWM).
Our clients are Ministries, Waste Management Associations, Municipalities, Private Firms, Regional Authorities and Financial Institutions.
Our Firm's services are provided by people with post graduate studies and substantial experience in relevant projects with more than 15 years of active involvement, working to the highest standards. Apart from Greece, the Firm has successfully completed SWM Projects in Europe, Middle East and South-East Asia. Our core staffs is supported by a pool of Experts in selected areas such as structural, mechanical and electrical engineers, geo-hydrologists and financial engineers, etc.
---
Suzhou JONO Environmental Engineering Co., Ltd.(China)

Tel: +86 15 895 500 271
E-mail: This email address is being protected from spambots. You need JavaScript enabled to view it.
Web: www.jonogroup.cn
JONO is a leading solid waste treatment solution provider with European technology background. Our slogan is: Advanced and smart technology for a green world.
JONO Design &Research department has a 4500㎡ office, Mr Vladimir Kovacevic is our Chief Specialist for R&D center. He was ex-president of CROSWA. member of ISWA. He is a famous senior consultant and specialist on solid waste treatment and MSW MBT plants. He has 25 year's experience, and has implemented more than 40 MBT plants.
Our R&D team has more than 50 professional talents with bachelor's degree above and 70% of whom are junior or senior engineers on mechanical, electrical, biological, structure, piping, conveying, solid waste treatment process, civil works, etc.
By 2018,JONO has undertaken more than 70 projects of various types of waste treatment, which are distributed in more than 40 cities. The daily equipment treatment of various types of waste exceeds 50,000 tons, leading the market share.
Through perseverance and accumulation, we have the know-how of overall solutions in eight industries, including mixed household waste, organic waste, decoration waste, construction waste, recyclable waste, bulk waste, industrial waste and stale waste.
In 2018,JONO won the bid of Singapore waste MBT treatment project, marking that JONO has successfully sprints the world's leading echelon of this technology.
Up to now,JONO has owned six key technologies of waste treatment: mechanical shredding, mechanical sorting, artificial intelligence identification, biological treatment, transportation and storage, mobile technology; eight industry solutions, 70+ series of products.
---

Tel: +32 0 3880 7700
E-mail: This email address is being protected from spambots. You need JavaScript enabled to view it.
Web: www.keppelseghers.com
Keppel Seghers is a leading provider of comprehensive environmental solutions, and provides consultancy, design and engineering, technology development, construction, operation and maintenance of plants and facilities, as well as investments in large-scale environmental projects.
Keppel Seghers' advanced technology solutions address a wide spectrum of environmental issues for both solid waste and water.
To date, Keppel Seghers has executed more than 100 waste-to-energy projects and more than 350 water and wastewater projects in more than 25 countries worldwide.
Keppel Seghers is a wholly-owned subsidiary of the Keppel Infrastructure group, which is a division of Keppel Corporation Limited, a leading company listed on the Singapore Exchange.

---
M-U-T Maschinen-Umwelttechnik-Transportanlen (Austria)

Tel: +43 2266 603 234
E-mail: This email address is being protected from spambots. You need JavaScript enabled to view it.
Web: www.m-u-t.at
The disposal and preparation of different types of solid and liquid waste provide large logistical, technical and organizational challenges for cities and communes. M-U-T addresses precisely these issues and offers universal solutions from one source. M-U-T is an Austrian manufacturing company that undertakes in-house-development, planning, design, production, delivery, assembly and commissioning of machinery and plants in the sectors of municipal vehicles, conveying technology, environmental technology, education, water technology and waste water technology.
---
OBM Recycling Machinery BV (The Netherlands)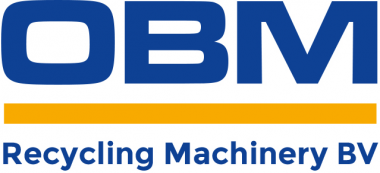 Tel: +31 6 55 72 11 57
E-mail: This email address is being protected from spambots. You need JavaScript enabled to view it.
Web: www.obm-r-m.com.ua
Your provider of recycling equipment!
The company OBM gives the second life to the packaging and recycling equipment. For example: presses, conveyors, shredders, etc., which for some reasons are no longer used by recycling companies, but have not yet reached the disposal state. Having 40 years of experience in the field of paper, plastic, metal and other materials collecting and recycling, the company OBM knows what the recycling companies need and what demands they make to their equipment.
We understand what you need!

---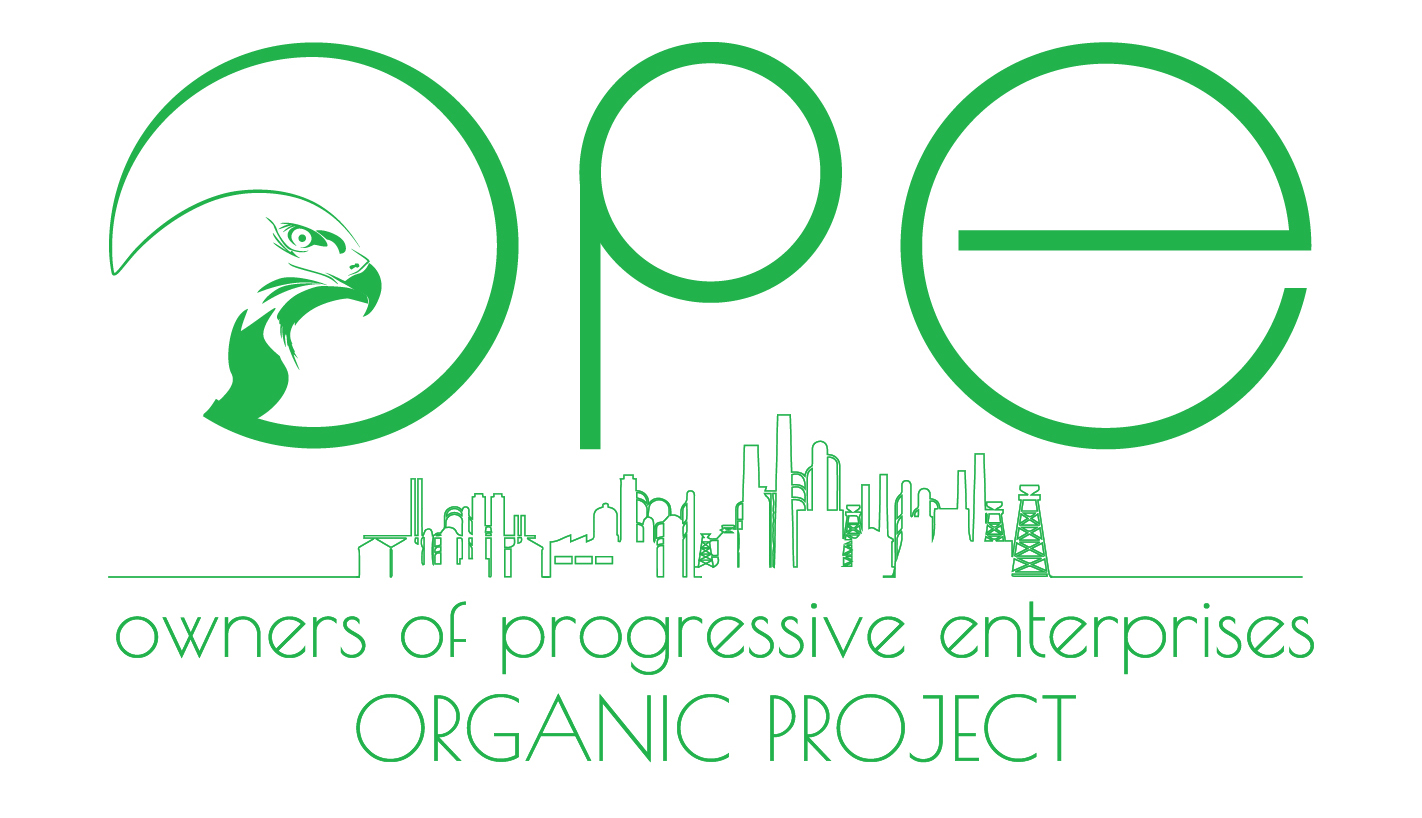 Tel: +38 067 404 41 24; +38 067 721 18 56
E-mail: This email address is being protected from spambots. You need JavaScript enabled to view it.
Web: www.organic.ope.com.ua
ОРЕ organic - Full cycle of organic waste recycling into fertilizer with high content of active substance
Main directions of activity:
1. Provision of turn-key services for organic waste processing.
2. Development and implementation of technology for the processing of organic waste into organic fertilizers with high content of active substance, based on each individual household.
3. Conducting of trainings for technologists on formulations developing, composting technologies and quality control of the final product (compost).
4. Carrying out calculations of economic and financial benefits after implementation of composting technology and necessary composting equipment, taking into account all needs and capabilities of each individual household.
5. Provision of supply, adjustment and service of equipment and technology for waste processing.

---

Tel: +46 417 199 00; +38 068 132 8888
E-mail: This email address is being protected from spambots. You need JavaScript enabled to view it.; This email address is being protected from spambots. You need JavaScript enabled to view it.
Web: www.presona.com; www.ecopres.com.ua
Presona AB offer turn-key installations for printing and packaging industry, waste handling, garbage baling and complete sorting systems for municipal waste. The Presona balers produce high density bales and process municipal and commercial waste, paper, cardboard, PET bottles, plastic film and other recyclables.
---

Tel: +38 0362 25 60 54; +38 0673 63 82 16
E-mail: This email address is being protected from spambots. You need JavaScript enabled to view it. ; This email address is being protected from spambots. You need JavaScript enabled to view it.
Web: www.prodecolog.com.ua

SMF "Prodecologia" designs, manufactures and supplies electrostatic, magnetic, eddy current separators, metal detectors and magnetic mud clarifiers.
The products of the company are delivered to 42 countries of the world, to the enterprises of 58 specialized branches and sub-sectors including to recycling enterprises for extraction of ferrous, non-ferrous and precious metals from electrical cables wastes, WEEE, PCB's; separation of polymers, separation of solid industrial and domestic wastes; purification of industrial water.
The equipment of the company makes it possible to obtain cheap clean secondary raw materials ready for further processing, which, as a result, provides a quick return on investment.
Unique scientific developments of the company, high engineering and technological level, cooperation with research institutes allow as an equal to compete with world manufacturers of similar equipment.
On our booth at the exhibition "Waste Management 2019" it will be demonstrated electrostatic separator EBS, eddy current magnetic separator VS and drum magnetic separator BS, on which interested persons can carry out test separations of brought materials.

---

Tel: + 380 44 583 02 71
E-mail: This email address is being protected from spambots. You need JavaScript enabled to view it.
Web: www.riko.si
We from the company RIKO develop integral solutions in the area of modern, efficient and eco-friendly technologies in the sectors of various industries, energy, environmental protection, logistics and construction. As an engineering company operating on complex international markets, we offer services that help our customers, partners and staff, create sustainable technological development.

ENVIROMENTAL ENGINEERING

In the area of environmental protection, we at RIKO continue the tradition of producing municipal equipment and offer "modern" services of engineering and turnkey project management, both in the construction of municipal infrastructures and in industry. We offer integral solutions in the area of purification of waste water, waste management, drinking water preparation and the use of renewable energy sources. Together with our partners, we offer state-of-the-art solutions and equipment in the area of municipal purification plants with low operating costs and high reliability.
---
RIKO Recycling Technology (Ukraine)

Tel: +38 032 290 21 79
E-mail: This email address is being protected from spambots. You need JavaScript enabled to view it.
Web: www.rikort.com.ua
RIKO RT Ltd is a company, which offers a wide range of machinery for waste material processing. Thanks to experts in this sector in Ukraine and Europe we can propose the most profitable solutions for your business.
Our products line includes:
● Ukrainian manufactured vertical balers RIKO RT
● Chanel balers Imabe Iberica (Spain)
● Static and Portable waste compactors STALCO INDUSTRIES, WERNER & WEBER Group (Austria)
● Shredders and perforators for PET bottles
● Fully refurbished used machinery from Europe
● Individual complex machinery selection for nonstandard problems solving
Today RIKO RT is the largest producer of vertical presses in Ukraine and continues to develop a range of products. In machinery designing and production we follow the maximal control of metal construction quality, use only the high-quality electric and hydraulic components for high-reliability equipment support, maximal usage safety and service simplicity. Our goal is the uncompromising quality for reasonable price. It secures the maximal effectiveness and waste products profits. All above-mentioned with qualified service sector allow us to guarantee the high quality and long-life time of machinery.
---
Tel: +49 208 99 91 0
E-mail: This email address is being protected from spambots. You need JavaScript enabled to view it.
Web: www.schauenburg-mab.com
SCHAUENBURG MAB equipment has been operating for more than 50 years in all places where new tunnels are installed or connections are made, or raw materials are extracted and new energy sources tapped into. Focusing on the individual requirements of our clients, we deliver customised solutions in a number of key industries. One area of special importance is process engineering for tunneling and mining operations, environmental and power plant technology, and the construction materials industry.

A responsible attitude towards our environment has become more important than ever. Activities which affect the ecological balance must therefore be offset or their negative impact minimized. This includes the treatment of contaminated soils. SCHAUENBURG MAB equipment is used in a vast array of applications that help to protect our environment and save valuable resources by recycling.
Sound engineering, innovative solutions that meet the requirements of real-life applications, and the stability offered by a large group of companies make us partners that our customers can trust. In particular, they appreciate the durability of our equipment and the reliable service we offer throughout the world.

---
SETCleanTech (Solid Environmental Technologies Oy, Finland)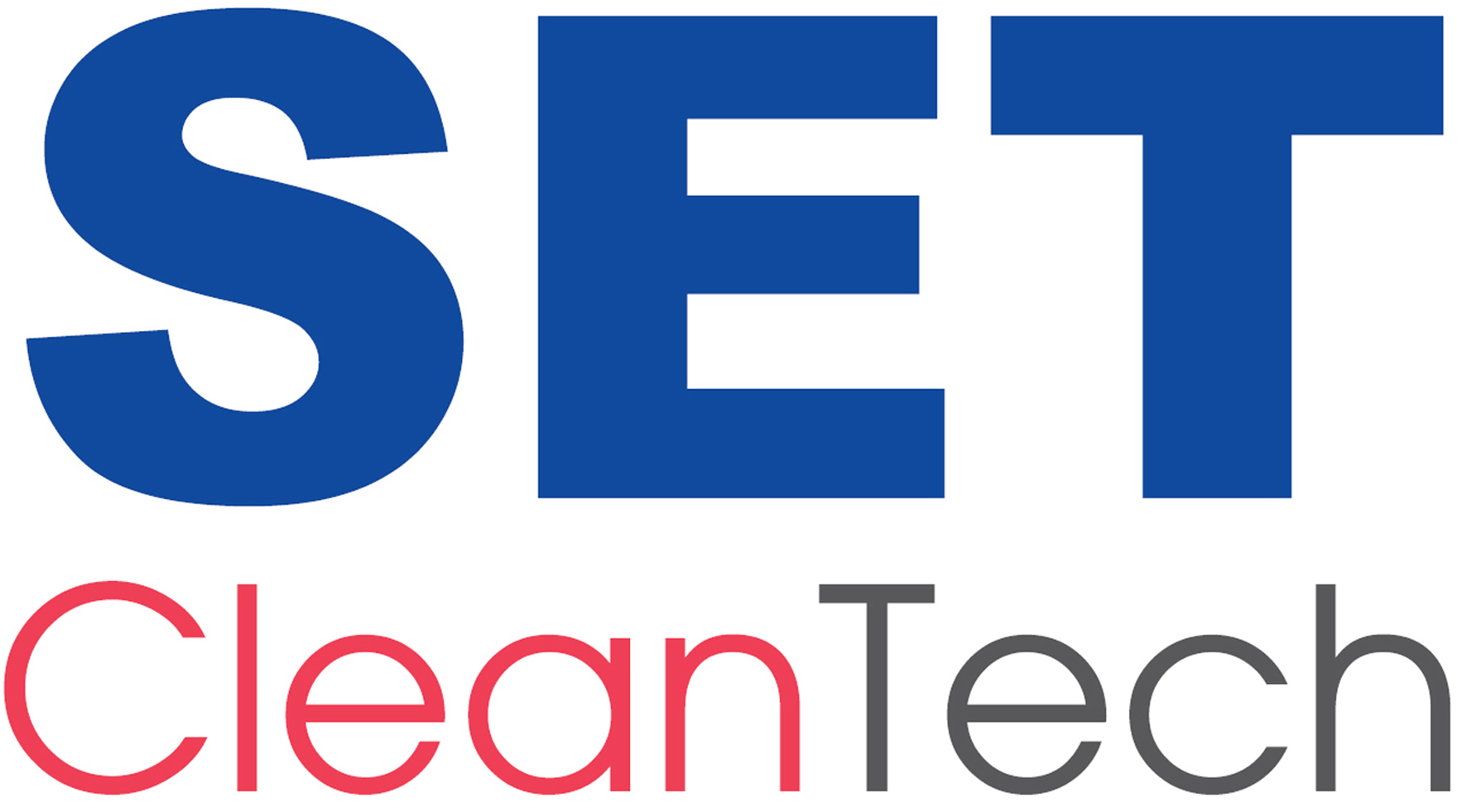 Tel: +7 921 397 0130; +358 40 5799 560
E-mail: This email address is being protected from spambots. You need JavaScript enabled to view it.
Web: www.setcleantech.com
Solid Environmental Technologies Oy – MSW treatment solutions from Finland. As specialist of international cleantech export projects our focus is to design and deliver Nordic environmental solutions. We are working together with the world's leading cleantech companies completing our own solutions. Respect of environment is the key factor in all our operations.
Our professional team consists of professionals with more than 20 years of experience in the field of international waste management, project management, sales and after sales services. Our team provides multilingual service for its partners and customers. Several customer service centers have been set up in different parts of the market.
Solid Environmental Technologies Oy is an exclusive distributor of Finnish BMH Technologies Oy, which produces Tyrannosaurus° -equipment. Due to Tyrannosaurus° -technology you will get valuable recyclables and high-quality solid recovered fuel (SRF). Use of the fuel for heat and power production will ensure high profitability of waste management and improve environment and life quality!
Sustainability and customer satisfaction are the main principles of all SETCleanTech operations.
---
SIGMA S.A. (Poland)


Tel: +48 81 502 33 33
E-mail: This email address is being protected from spambots. You need JavaScript enabled to view it.
Web: www.sigmasa.pl
SIGMA joint-stock company is a private company founded by Mr. Jan Hajduk at 17 May 1996. Headquaters is located in the province of Lublin, in the village of Barak, near Lublin. In addition, in Poland operates a regional office SIGMA Silesia in Knurów.
The main objective of the company S.A. is systematic implementation of new solutions for the design and production of machines, equipment and comprehensive technology for the mining industry, technology and energetics.
Many years of experience, our own design office technology, modern machinery and powerful, highly qualified personnel and close collaboration with Research and Development units and universities, allows SIGMA implementation of innovative solutions, each tailored to the individual needs of clients, maintaining the highest quality of product.
The area of the company in the environmental sector are complex technologies and equipment for the processing of various types of waste, particularly municipal waste, including: conveyors, screens. Technological parameters of the designed production lines are tailored to individual performance parameters, conditions of buildings and the results expected by the end investor. Lines produced by SIGMA S.A. have been used in a number of waste processing plants in Poland.
---
Storehouses Modernization Systems (Ukraine)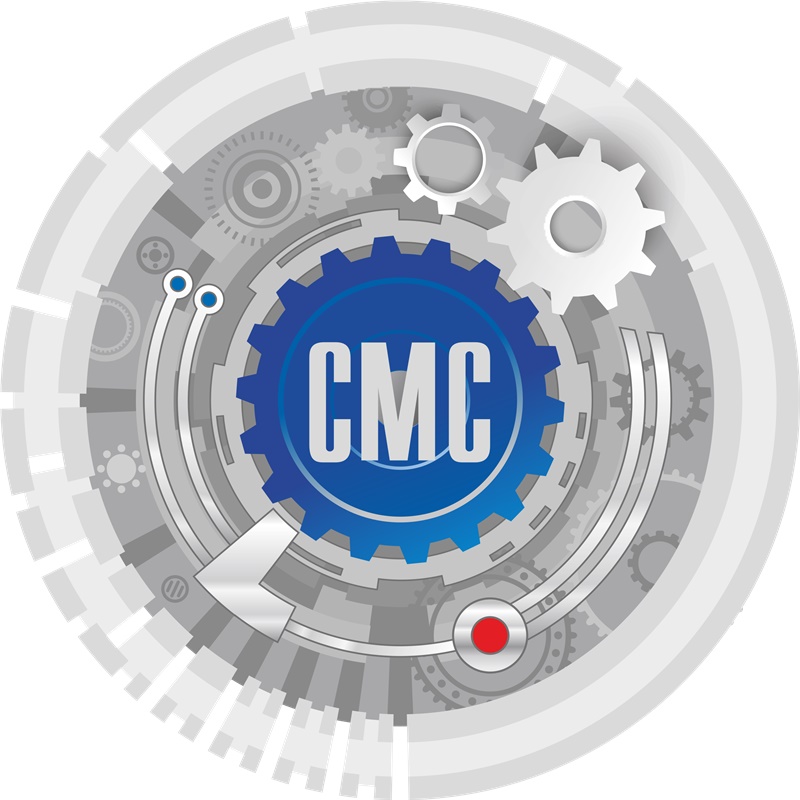 Tel: +38 0532 69 47 75; +38 050 729 88 66; +38 067 116 50 25
E-mail: This email address is being protected from spambots. You need JavaScript enabled to view it.
Web: www.sms-skladtehnika.com
"Storehouses Modernization Systems" is a Ukrainian manufacturing company.
The main mission - of the company is to contribute to improving the efficiency of our customers' business.
Our goal - is to build an international company by creating quality products.
Complex solutions of the company "SMS" - is the development, design, production, installation and further maintenance of transport and sorting lines according to the wishes of the customer.
Including the sorting complex for waste processing – SHW (solid household waste), a variety of containers for separate collection of garbage.
The company SMS is one of the leaders in the production of complex solutions for warehouse automation since 2006, becoming for these years not once the holder of the title of "Industry Leader" (2010, 2012, 2015, 2017).
The ISO 9001: 2008, ISO 9001: 2015, TSU standards, are the products of the international standards.
It is also a member of the Polish-Ukrainian Chamber of Commerce.
Has a portfolio of unique developments and exclusive solutions for more than 100 enterprises in Ukraine and Europe.

---

Tel: +33 1 58 81 20 00
Web: www.suez.com/en/Contact
With 90,000 people on the five continents, SUEZ is a world leader in smart and sustainable resource management. We provide water and waste management solutions that enable cities and industries optimize their resource management and strengthen their environmental and economic performances, in line with regulatory standards. To meet increasing demands to overcome resource quality and scarcity challenges, SUEZ is fully engaged in the resource revolution. With the full potential of digital technologies and innovative solutions, the Group recovers 17 million tons of waste a year, produces 3.9 million tons of secondary raw materials and 7 TWh of local renewable energy. It also secures water resources, delivering wastewater treatment services to 58 million people and reusing 882 million m3 of wastewater. SUEZ generated total revenues of 17.3 billion euros in 2018.
---

Tel: +372 661 3160
E-mail: This email address is being protected from spambots. You need JavaScript enabled to view it.
Web: www.technobalt.ee
Technobalt is offering designing and producing conveyor technology, conveyor components and spareparts, conveyor services and maintenance from a single unit to a complete solution. Our customers are companies that use conveyors in their production. Technobalt sales and service network covers all major Baltic regions. The strength of Technobalt is making special tailor-made projects adjusted to every customer different needs. Our projects are designed by engineering team committed to develope a loacation and material specific projects every day, run by well experienced project managers and installed by competent service team. Together we will find solution for all your special needs! We are specialized in designing customized, cost effective installations for waste handling and garbage baling. A typical sort plant can be designed for two or more fractions with a yearly material flow of 30 000 to 400 00 tonnes. We offer each customer an optimum solution - to individual components and the turn key solution. And here one thing is valid: every task needs a specific solution. Every plant is planned individually. Our experienced project managers and engineers will provide full support during the whole planning, production and installation processes!
---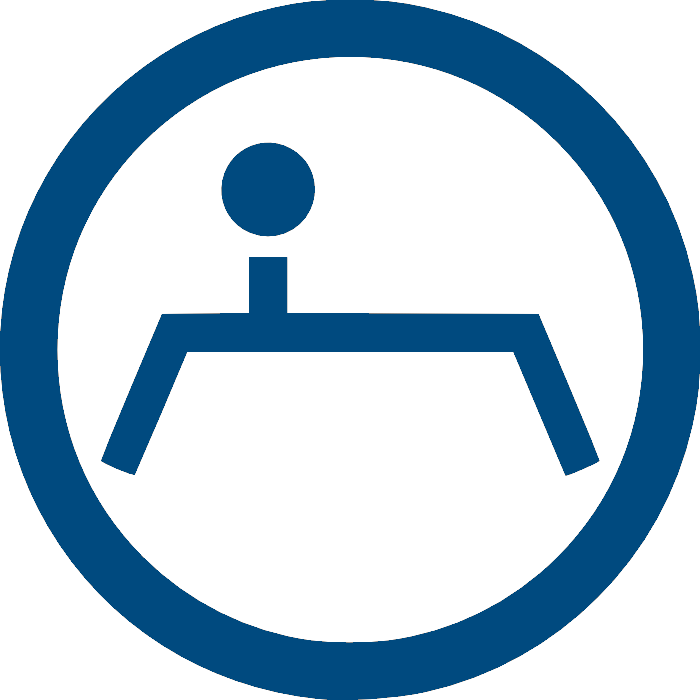 Tel: +49 176 30 111 888, +49 7223 800 15 05
E-mail: This email address is being protected from spambots. You need JavaScript enabled to view it.
Web: www.utvag.de
Innovative technology for processing organic waste GORE® Cover System

Global problem of managing organic waste is becoming more urgent every day, considering the growth of world population and environmental pollution level.

From the point of view of environmental protection, the advantages of recycling organic part of the population waste into humus in order to improve fertile soil are completely obvious, as nutrients are recycled here as renewable energy.

Since composition, volumes and duration of garbage flows are rarely predicted in a long term, a universal, flexible, suitable for many types of waste and, at the same time, economical processing technology is needed.

UTV AG offers you one of the most successful global technological solutions to organic waste disposal problem, recognized in the EU as the most advanced of all currently used.
Recycling of organic waste fraction with the membrane (closed aerobic, biothermally accelerated) process is suitable for composting any type of organic waste - from waste of wood-plant origin, food industry, production and processing of animal husbandry, poultry farming, to sewage sludge and mixed MSW.

UTV AG technology is extremely effective in eliminating unpleasant odors and other harmful emissions during the composting process, which is an important but not its only advantage.

Our advantages:

● Long-term experience and more than a hundred built objects around the world
● No unpleasant odors (reduction up to 97%)
● Modular production scalability from 1 thousand to 1 million tons per year
● No need to build industrial buildings
● Rational land use
● Low operating costs
● Low power consumption (about 2.5 kWh / t compost)
● High technical reliability of equipment
● Mobile systems for local testing
● The shortest technological interval (6-8 weeks instead of 4-5 months)
● Possibility of processing all types and forms of organic waste
● The shortest time of delivery, construction and installation
● Operation in any climatic latitude
● Digital automation, hygiene control and record

---
Waste Paper Trade (The Netherlands)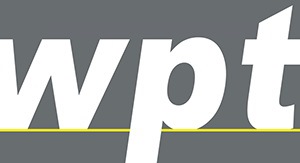 Tel: +31 0 597 467 30
E-mail: This email address is being protected from spambots. You need JavaScript enabled to view it.
Web: www.wpt-nl.com
For over 20 years, WPT ® has helped shoulder the responsibility for the reuse of waste paper and used plastics as valuable raw materials through successful recycling. Our international network enables us to offer solutions to sellers and buyers of secondary raw materials on international recycling markets. WPT is a partner for manufacturing, trade and municipalities in both procurement and sales. Our company occupies a leading position in the field of purchase and selling of paper and plastic waste. The volume of paper waste, which today the WPT Company independently sells through the suppliers and customers network is more than 1.5 million tons, which makes our company a valuable partner for enterprises, which are working in the paper recycling industry. We take care of the fulfillment of customer requirements and optimal economical benefits. Our company contributes to the protection and preservation of the environment and the quality of life of the future generations, thereby guaranteeing the prospects of our company.
---