Exhibition Plan 2018

To reserve an exhibition space you need to register
Cost and equipment of the stands you can find here
Exhibitors
ADARCO INVEST Petrosani (Romania)


Tel: +40 254 50 60 01
E-mail: This email address is being protected from spambots. You need JavaScript enabled to view it.
Web: www.adarco.ro
The company ADARCO INVEST Petrosani is the main supplier of complex sorting plant, mechanical-biological treatment plant (MBT) and transfer plant in Romania. At the present time, 60% of complex sorting plants and MBT and transfer plants of Romania (capacity 15.000 up to 120.000 to/ year) were designed, manufactured, installed and commissioned by company Adarco Invest Petrosani, Hunedoara county, Romania.
With almost 25 year experience and as a result of the alignment of manufacturing with the requirements of the EU norms and standards, ADARCO INVEST has also become a supplier for Germany (Essen, Dortmund, Krefeld, Trier, Düsseldorf, Hünxe), Netherlands (Waltec Practical Waste Solution B.V. - PC Gees ), Russia (Plarus Solnechnogorsk - Moscow region), Hungary (Kökeny ,Marcali, Jasztelek).
The field of ADARCO INVEST activity is diversified and includes complex plants and specific equipment for waste processing: rotating screens (trommel) capable of sorting up to 4 sorting sizes, conveyors (belt conveyors, chain-roller conveyors, metal conveyors), air conditioning sorting cabins, PET perforators, balers for compacting metallic cans, glass grinders, containers and press-containers according to DIN 30720 and DIN 30722, various welded steel constructions: industrial buildings, metal silos, tanks, steel platforms, etc.
ADARCO INVEST Petrosani implemented ISO 9001: 2015, ISO 14001: 2015 and OHSAS 18001: 2007 standards and also all the manufactured equipment has Certificate of Conformity issued by the notified body NB.

---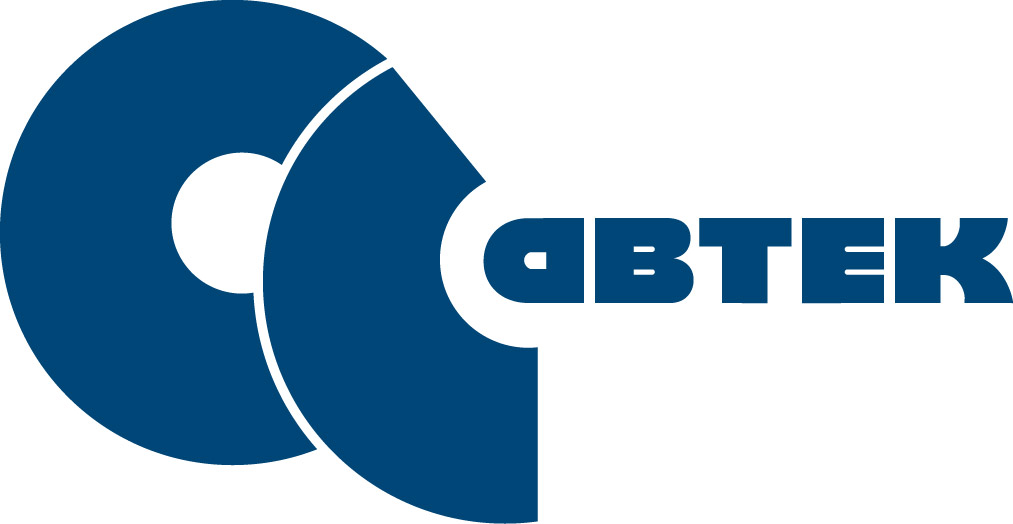 Tel: +38 044 496-00-00
E-mail: This email address is being protected from spambots. You need JavaScript enabled to view it., This email address is being protected from spambots. You need JavaScript enabled to view it.
Web: www.avtek.ua
AVTEK is the official dealer of vehicles and specialized equipment of FORD TRUCKS, MAZ, MTZ, VOLAT and additional detachable equipment of RASCO, HIDRO-MAK.
AVTEK has been working in the market of Ukraine for more than 23 years in the area of selling vehicles, buses, various specialized equipment and spare parts. It offers guarantee and post-guarantee service at official service stations throughout Ukraine.
---
AYMAS Makina (Turkey)
Representative in Ukraine - company LIARD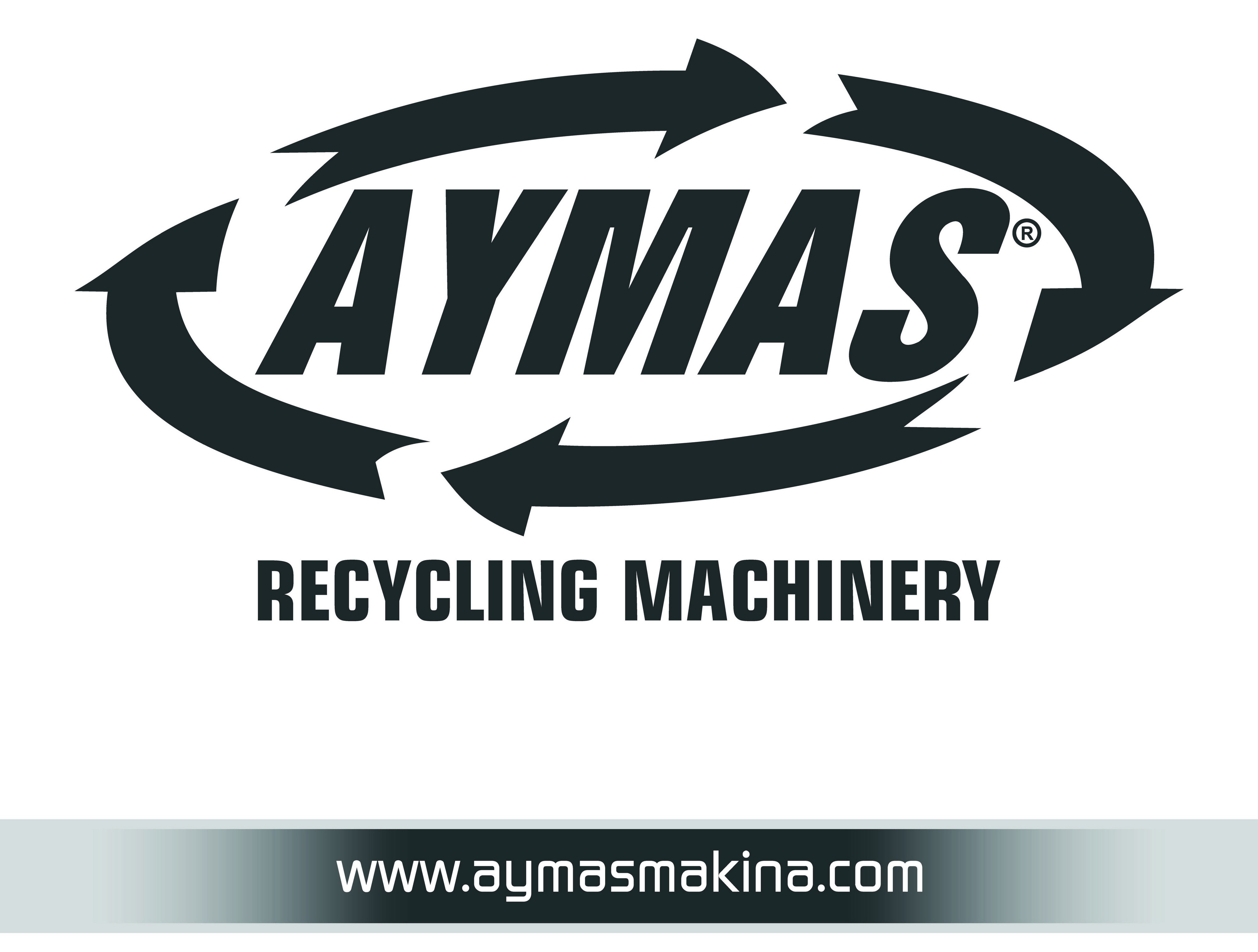 Tel: +90 232 478 25 86 87
E-mail:

This email address is being protected from spambots. You need JavaScript enabled to view it.



Web:

www.aymasmakina.com
AYMAS MAKINA has been established in 2003 in Izmir, TURKEY. We blend our superior staff's wide experience in machinery and equipment manufacturing with up-to-date manufacturing equipment and technologies to offer trouble free recycling solutions to our customers. Our product range includes scrap balers, swarf crushers, briquetting presses, scrap shears, alligator shears, used can balers, cable strippers, vibrating hoppers, magnetic separators and scrap conveyor systems. AYMAS MAKINA Engineering and Contracts Department adds value to Mining, Cement, Steel, Casting, Petro-Chemical, Automotive, Shipbuilding, Aerospace and Machine Building sectors by manufacturing work pieces, components, moulds, apparatus, welded parts, special machines and equipment according to our customers' specific requests. AYMAS MAKINA aims to total customer satisfaction by accomplishing turn key projects in domestic and abroad markets, high quality contract manufacturing, manufacturing recycling machines, facilities and their subsidiary equipment. AYMAS MAKINA carefully plans its projects, designs, installs, provides after sales support and servicing stages of all those activities. AYMAS MAKINA believes and serves to its customers in high work ethics, professionalism, trust and long term partnership values.
---

Tel: +38 067 530 42 85
E-Mail: This email address is being protected from spambots. You need JavaScript enabled to view it.
Web: www.frf.com.ua

Since 1997 Bag Filter Factory has been successfully working and is actively developing in the field of production of bag houses for the filtration of industrial gases. The head of the enterprise Mr. Oleksandr Yaroshenko is the author of unique scientific and industrial developments, 20 of which are protected by patents of Ukraine, the Russian Federation, Kazakhstan and Belarus.
Products' assortment of our company includes the following goods: filter bags made of wide range of materials, metal filter cages, pocket filters, filter elements for liquid filtration, sectors for vacuum filters, press filter cloth, flexible expansion joints etc.
The assortment of products includes: frameworks for filter hoses, filtering sleeves from a, pocket filters, sectors for filtering liquids, bag filters, type BFF.
The competitive advantage of our company is a complete cycle of customer support: from design and manufacturing to after-sales service. We provide service support not only to our customers, but also serve dust collectors of other manufacturers.
The quality management system of our company is certified according to ISO9001: 2015, which guarantees high level of service, quality and timeliness of deliveries of the products. Quality management system certificate is considered as indicator of competitiveness of the company in many countries.
---

Tel: +38 044 579 90 69
E-mail: This email address is being protected from spambots. You need JavaScript enabled to view it.
Web: www.bshm.com.ua

Limited Liability Company «Trade House «Budshlyakhmash» was created in 2003. Since that time company has been successfully operating in the Ukrainian market and specializes in the supply of road, construction, communal equipment, as well as spare parts. Warranty and post-warranty repair and maintenance of machinery and equipment are carried out at service centers and by mobile repair teams. The result of many years of company's purposeful activity is the achievement of one of the leading position in the national market for the supply of equipment, including reliable communal equipment from the Ukrainian manufacturer Specbudmash plant, road construction machinery from world-class engineering giants such as Terex and RM-Terex, quality garbage trucks from Mtsensk municipal engineering plant and others.
---
Celitron Medical Technologies Kft. (Hungary)
authorized representative in Ukraine - RENAISSANCE-MEDICAL LLC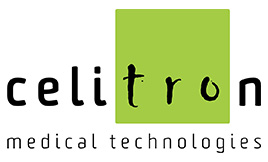 Tel: +38 044 500 93 59
E-mail: This email address is being protected from spambots. You need JavaScript enabled to view it.
Web: www.celitron.com.ua
Celitron is a Hungarian (EU) manufacturing company with R&D focus on sterilization and bio waste treatment systems. We have an international presence, with more than 400 deployed medical waste treatment units and over 4000 deployed steam sterilizers in over 70 countries worldwide.
Celitron develops and manufactures biological infectious waste treatment solutions for medical, pharmaceutical and the agriculture industry and steam sterilizers, autoclaves for infection control and decontamination procedures in dental offices, clinics and hospitals.
Celitron designs solutions, fulfilling the market's needs in accordance with all medical sterilization and machinery directives. We apply our technology and experience into creating solutions that protect the environment.
Our vision is to fulfill the market needs of Ukrainian market with turn-key solutions using only green technology.
---
Chang Woen Machinery Co., Ltd (Taiwan)

Tel: +886 4 26627809
E-mail: This email address is being protected from spambots. You need JavaScript enabled to view it.
Web: www.changwoen.com.tw
The Plastic Recycling Facility, Machinery for Plastic Recycling activities, Crusher, Centrifugal Dryer, Squeezing Dryer, Shredder, Washing Machine, Resin Washing Reactor, Material Separation system, Conveying system, Storage Facility, Turn-key system & service, etc.

---
Clean Transcarpathia (Hungary)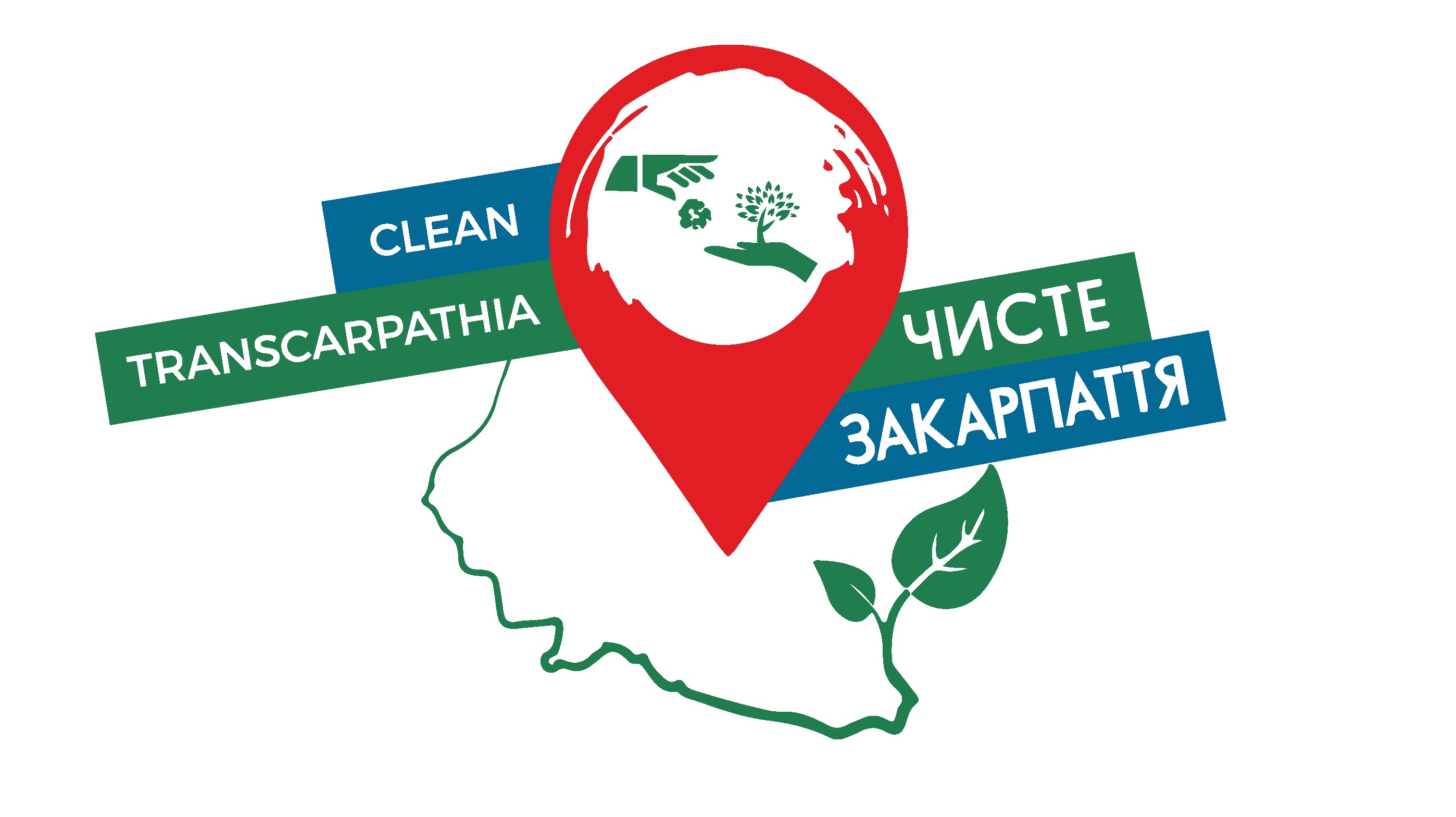 Tel: +36 203 836 242
Web: www.facebook.com/tisztakarpatalja
Clean Transcarpathia is an awareness raising project, which aims to keep our environment tidy. The lack of modern waste management system in the Transcarpathia region causes littering and the illegal waste sites are multiplied. Clean Transcarpathia's aim is to help boosting the development of the waste management system and establish selective waste collection. For the effective operation of the system, Clean Transcarpathia is focusing on communication and residential information.
The project is looking for collaborators, partners, supporters to speed up the spreading of environmental consciousness in the region.
The program has 4 main elements:
- Guardian-programme at the historical and touristic sites,
- Cleanup actions with dozens of municipalities,
- Environmental education and awareness raising campaigns in schools about sustainable living, circular economy and zero waste methodology,
- Supporting Plastic Cup initiative for a cleaner Tisza.
---
Construction Machinery (CML) - Ukraine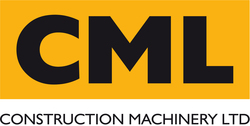 Tel: +38 044 468 11 10
E-mail: This email address is being protected from spambots. You need JavaScript enabled to view it.
Web: www.cml.ua
Construction Machinery (CML) is one of the biggest suppliers of the equipment in Ukraine for more than 15 years.
CML is an exclusive dealer of:
• JCB, Great Britain
• Schwing Stetter, Germany
• Powerscreen, Great Britain
• Doppstadt, Germany
• Grove, USA/Germany
The head office of the company is located in Kyiv. The regional offices are opened in Lviv, Dnipro, Odesa, Kharkiv, Khmelnitskiy, Ternopil, Poltava, Sumy and Zaporizhia
---

Tel: +39 030 3662711
E-mail: This email address is being protected from spambots. You need JavaScript enabled to view it.
Web: www.conveco.com
CONVECO is a landmark company and market leader as regards installations of biogas plant. We design, develop and build a complete range of products used for the plants for the extraction, analysis, combustion and/or use of biogas from Municipal Solid Waste (MSW) as well as leachate drainage, control and collection networks. Company's know-how is continuously improved by synergy with skilled environmental field professionals and consultants, driving us beyond the technical matters in order to promote environmental awareness. Continuous investments in research, equipment and qualified personnel have ensured excellent development trends for our company, expanding its operations on international markets and consolidating its already extensive coverage of the national market.

---

Tel: +35 817 287 02 70
E-mail:

This email address is being protected from spambots. You need JavaScript enabled to view it.


Web:

www.crosswrap.com
450 supplies, 55 countries of the world
Cross Wrap, Finland has 24 years of experience in the field of waste packaging and is the world leader among the suppliers of automatic lines. The equipment models are compatible with all channel presses and can meet both small and large-scale packaging needs. Cross Wrap's product line also includes equipment such as: wire breakers and briquetted waste openers for waste-to-energy plants.
Cross Wrap also specializes in packaging packets of wood boards. Innovative cross-packing method is patented all over the world as well as patents on other innovations.
---
Dressta (Poland)
Official dealer in Ukraine - UKR-SPECTECH company

Tel: +38 044 232 45 73
E-mail: This email address is being protected from spambots. You need JavaScript enabled to view it.
Web: www.dressta-ukraine.com.ua
LLC «UKR-SPECTECH» is the official dealer of road-building equipment of worldwide known companies «DRESSTA Co.Ltd» and «MISTA Sp. Z.O.O» (c. Stalowa Wola, Poland) in Ukraine. Our company offers the wide choice of high-quality road-building technique, by which our clients can solve the problems of any complexity in building, mining, oil and gas, timber industries and at landfills for the disposal of solid household waste. We offer the best service on brands Dressta and MISTA that promotes efficiencies and strengthening of business of our partners. Also we supply the spare parts for their whole range of technique of Dressta and MISTA, which is produced in accordance with the highest world standards and technologies. All our efforts are now being devoted to development of long-term partnership with our clients.
---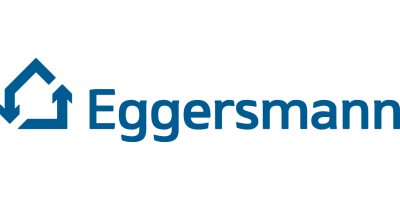 Tel: +49 5734 66900
E-mail:

This email address is being protected from spambots. You need JavaScript enabled to view it.


Web:

www.eggersmann-group.com
Eggersmann GmbH is the first and only company in the recycling world that offers a complete product line of mobile and stationary recycling and composting machinery. Eggersmann produces and distributes products of well-known brands like BACKHUS, BRT HARTNER, TEUTON, FORUS and Terra Select and delivers solutions for all kinds of processes, including but not only, composting, dosing, sorting, opening, shredding, screening and sifting.
The company offers individual attention specific to the client's needs and a comprehensive distribution with complete support, from the first idea to the final product. Decades of experience and the know-how of the brands are incorporated into the worldwide operating of Eggersmann GmbH which guarantees impeccable results for our customers.
Machine references in recycling plants all over the world (Europe, Asia, North and South America, Middle East) confirm the high quality and the wide application of the machines of Eggersmann GmbH.
In addition to its headquarters in Halle in East Westphalia, Eggersmann GmbH has facilities in Wardenburg (Center turning and shredding technology), Sassenberg (Center Screening Technology), Waren an der Müritz (Center Shredding Technology) and Ibbenbüren and Gundelfingen (Centers Opening, Dosing and Sorting Technology).
---

Tel: +43 4714 8228 0
E-mail: This email address is being protected from spambots. You need JavaScript enabled to view it.
Web: www.europlast.at
With expert know-how, solution-orientated implementation processes and ground-breaking innovation steps, EUROPLAST uses the injection moulding process to produce plastic products that stand out from the standard. With advanced technology and concentrated know-how, products are created which withstand the toughest conditions - durable, resistant, robust and powerful.

---

Tel: +38 044 333 33 74
E-mail: This email address is being protected from spambots. You need JavaScript enabled to view it.
Web: www.flashr.com.ua
"FLASH-R STC" Ltd – is Ukrainian company, which produces equipment for waste disposal and is aimed to preserve the environment with the help of environmentally safe thermal destruction (incineration, disposal) of waste.
Our company constantly raises the professional level of its specialists, who are ready to solve non-standard technical issues connected with waste disposal with each customer individually. Up to date, the company "FLESH-R STC" Ltd offers a wide range of equipment for the organic waste disposal in Ukraine. We guarantee the perfect work of our products, as well as the constant availability of equipment and spare parts in the warehouse in Ukraine
---
Girexim Universal (Romania)

Tel: +40 248 210 111
E-Mail:

This email address is being protected from spambots. You need JavaScript enabled to view it.
Web:

www.girexim.com
SC GIREXIM UNIVERSAL S.A. is an organization established in 1996 which, among others, deals with the collection, treatment, recovery of sorted recyclable materials, the disposal of waste collected from the Arges County of Romania, and from Caras-Severin County, Romania.
Through its work, the organization is committed to complying with the legislation in force, to understand the needs and expectations of citizens, as well as those of our country, actively involving all interested parties and paying special attention to the protection of the environment and to the health of the population.
At the organization level, the SR EN ISO 9001, SR EN ISO 14001 and SR OHSAS 18001 standards are implemented. This system provides the framework for continuous improvement.
Therefore, our mission is the continued endowment of the organization with a performance technique that ensures the protection of the environment and the health of the population in order to align with the EU standards by preventing pollution in order to achieve the environmental performance and reduce the risks associated with the activity unfolded.
For the purpose of the presented, we have collaborated and will work with partners both in our country and abroad!
---

Tel: +49 75 54 2100 0
E-mail: This email address is being protected from spambots. You need JavaScript enabled to view it.
Web: www.hsm.eu
Since its foundation in 1971 in Salem (South Germany) HSM develops and produces baling presses and systems for compressing of different materials as well as for shredding of paper and electronic data media.
HSM GmbH + Co. KG has three manufacturing plants in Germany with more than 800 qualified employees, producing vertical, horizontal and automatic channel baling presses with a pressing power up to 150 tons. The HSM baling presses are designed for compaction of various valuable materials such as paper, foil, cardboard, composite materials, PET, foams, car tyres, hard plastics, etc.
In addition HSM offers combinations of shredders with baling presses, perforators for plastic bottles, cardboard perforators, barrel presses, dewatering presses as well as document shredders and shredders for other data carriers.
---

Tel: +49 7258 950 91 20
E-mail:

This email address is being protected from spambots. You need JavaScript enabled to view it.



Web:

www.hwh-machines.com
The company offers a wide range of tailor-made machines, equipment and technologies for handling various materials in diversified industries. Moreover, our products help to improve cost-efficiency and productivity. HWH Machines — the official dealer of the manufacturer Terex Fuchs and SERAM.

There are four major applications of our material handlers:

1. Waste Handling — large range of operating weights and optimal working range;
2. Port Handling — massive grabs and powerful hydraulics;
3. Timber Handling — high maneuverability and precise control;
4. Scrap Handling — excellent protection of sensitive components from dirt and mechanical damage.
We have earned a reliable reputation at the market during 17 years of experience with handling equipment. The value-oriented vison helps us to provide leading conditions for our clients. We offer innovative technological solutions in order to present personalized products and services to every customer and enhance their satisfaction. Moreover, HWH Machines — authorized dealer of Terex Fuchs manufacturer in several countries.
---
M-U-T Maschinen-Umwelttechnik-Transportanlen (Austria)

Tel: +43 2266 603 234
E-mail: This email address is being protected from spambots. You need JavaScript enabled to view it.
Web: www.m-u-t.at
The disposal and preparation of different types of solid and liquid waste provide large logistical, technical and organizational challenges for cities and communes. M-U-T addresses precisely these issues and offers universal solutions from one source. M-U-T is an Austrian manufacturing company that undertakes in-house-development, planning, design, production, delivery, assembly and commissioning of machinery and plants in the sectors of municipal vehicles, conveying technology, environmental technology, education, water technology and waste water technology.
---

Tel: +46 417 199 00; +38 068 132 8888
E-mail: This email address is being protected from spambots. You need JavaScript enabled to view it.; This email address is being protected from spambots. You need JavaScript enabled to view it.
Web: www.presona.com; www.ecopres.com.ua
Presona AB offer turn-key installations for printing and packaging industry, waste handling, garbage baling and complete sorting systems for municipal waste. The Presona balers produce high density bales and process municipal and commercial waste, paper, cardboard, PET bottles, plastic film and other recyclables.
---
PROMTEKH-MASH (Ukraine)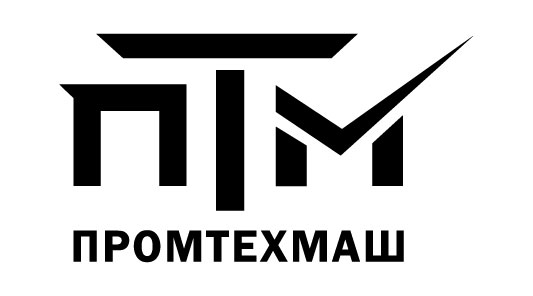 Tel: +38063 6591537; +38097 7190744 4444
PROMTEKH-MASH is wholesale and retail MSW containers trade. We are part of a large trading and production holding, activities of which have been inextricably linked to the municipal industry for more than 15 years. The company is a representative in Ukraine of Spectechnika - Minsk, Belarus. The company is a manufacturer of containers for both general and separate collection of waste, including glass, paper and plastic. Tens of thousands of our MSW containers are used in such big cities as: Kyiv, Kharkiv, Minsk, Moscow, Sochi, Yalta, St. Petersburg, Astana, Karaganda and others
---

Tel: +372 661 3160
E-mail: This email address is being protected from spambots. You need JavaScript enabled to view it.
Web: www.technobalt.ee
Technobalt is offering designing and producing conveyor technology, conveyor components and spareparts, conveyor services and maintenance from a single unit to a complete solution. Our customers are companies that use conveyors in their production. Technobalt sales and service network covers all major Baltic regions. The strength of Technobalt is making special tailor-made projects adjusted to every customer different needs. Our projects are designed by engineering team committed to develope a loacation and material specific projects every day, run by well experienced project managers and installed by competent service team. Together we will find solution for all your special needs! We are specialized in designing customized, cost effective installations for waste handling and garbage baling. A typical sort plant can be designed for two or more fractions with a yearly material flow of 30 000 to 400 00 tonnes. We offer each customer an optimum solution - to individual components and the turn key solution. And here one thing is valid: every task needs a specific solution. Every plant is planned individually. Our experienced project managers and engineers will provide full support during the whole planning, production and installation processes!
---

Tel: + 380 44 583 02 71
E-mail: This email address is being protected from spambots. You need JavaScript enabled to view it.
Web: www.riko.si
We from the company RIKO develop integral solutions in the area of modern, efficient and eco-friendly technologies in the sectors of various industries, energy, environmental protection, logistics and construction. As an engineering company operating on complex international markets, we offer services that help our customers, partners and staff, create sustainable technological development.

ENVIROMENTAL ENGINEERING

In the area of environmental protection, we at RIKO continue the tradition of producing municipal equipment and offer "modern" services of engineering and turnkey project management, both in the construction of municipal infrastructures and in industry. We offer integral solutions in the area of purification of waste water, waste management, drinking water preparation and the use of renewable energy sources. Together with our partners, we offer state-of-the-art solutions and equipment in the area of municipal purification plants with low operating costs and high reliability.

---
Solid Environmental Technologies Oy (Finland)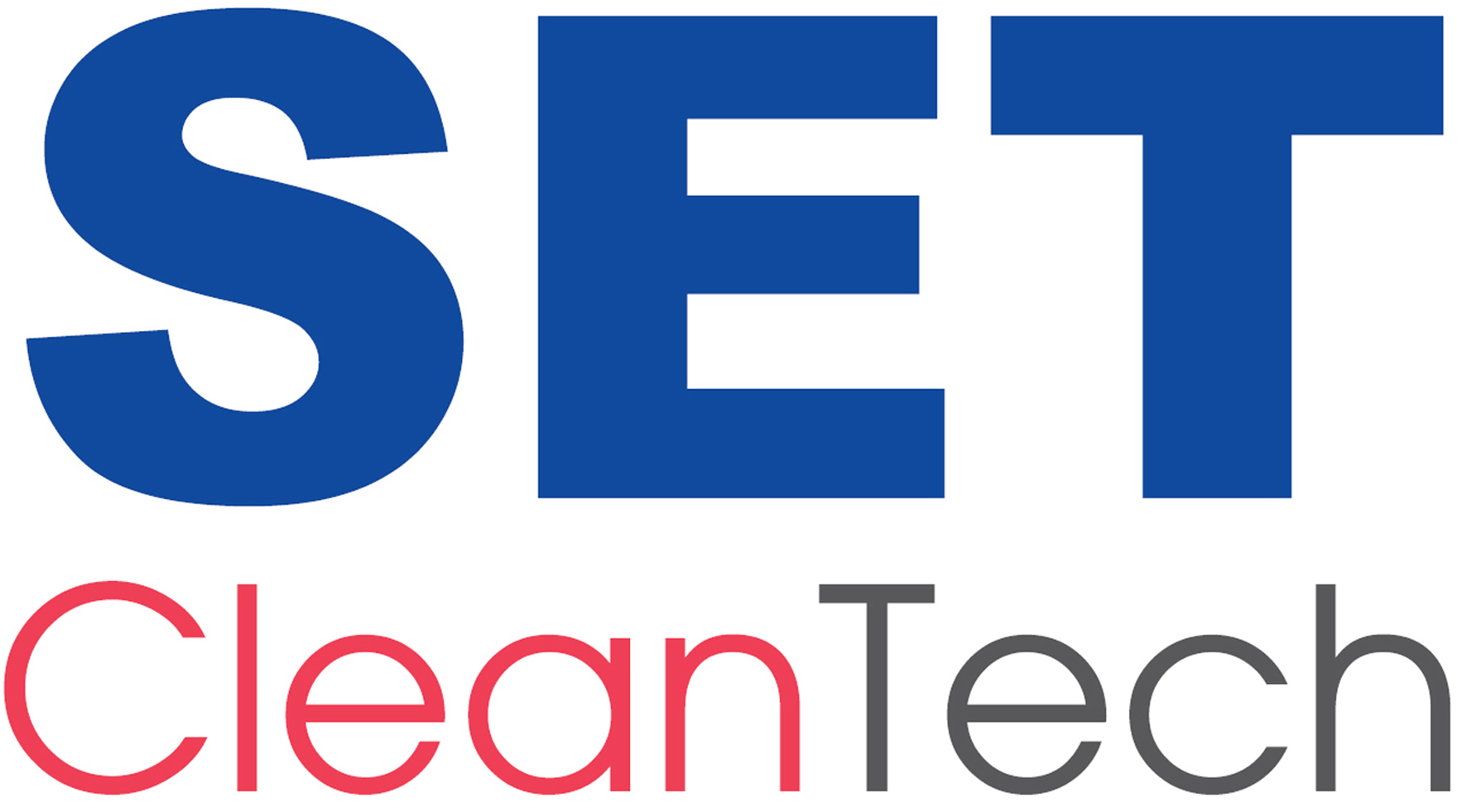 Tel: +7 921 397 0130; +358 40 5799 560
E-mail: This email address is being protected from spambots. You need JavaScript enabled to view it.
Web: www.setcleantech.com
Solid Environmental Technologies Oy – MSW treatment solutions from Finland. As specialist of international cleantech export projects our focus is to design and deliver Nordic environmental solutions. We are working together with the world's leading cleantech companies completing our own solutions. Respect of environment is the key factor in all our operations.
Our professional team consists of professionals with more than 20 years of experience in the field of international waste management, project management, sales and after sales services. Our team provides multilingual service for its partners and customers. Several customer service centers have been set up in different parts of the market.
Solid Environmental Technologies Oy is an exclusive distributor of Finnish BMH Technologies Oy, which produces Tyrannosaurus° -equipment. Due to Tyrannosaurus° -technology you will get valuable recyclables and high-quality solid recovered fuel (SRF). Use of the fuel for heat and power production will ensure high profitability of waste management and improve environment and life quality!
Sustainability and customer satisfaction are the main principles of all SETCleanTech operations.
---
WPT - Waste Paper Trade C.V. (The Netherlands)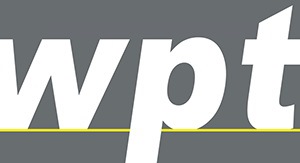 Tel: +31 6 55 72 11 57; +38 050 065 06 05
E-mail:

This email address is being protected from spambots. You need JavaScript enabled to view it.



Web:

www.wpt-nl.com
We help to establish a connection between the providers and the consumers of recyclable materials!
WPT was founded in 1994. Today we buy and sell paper, plastic waste and recyclable materials in Europe, and also work in export markets. Our company occupies a leading position in the field of purchase and selling of paper and plastic waste. The volume of paper waste, which today the WPT Company independently sells through the suppliers and customers network is more than 1.5 million tons, which makes our company a valuable partner for enterprises, which are working in the paper recycling industry. We take care of the fulfillment of customer requirements and optimal economical benefits. Our company contributes to the protection and preservation of the environment and the quality of life of the future generations, thereby guaranteeing the prospects of our company.
---

Tel: +38 044 500 48 63
E-mail: This email address is being protected from spambots. You need JavaScript enabled to view it.
Web: www.yugstal.com
YUGSTAL is a Zaporozhye plant for the production of metal products for various purposes. One of the main directions is the production of equipment for handling waste. Produced products: eurocontainers for general and separate collection of solid domestic waste, ground and underground sites for organizing collection and storage of solid waste, equipment for collection and storage of hazardous waste, equipment for sorting waste. Also at the enterprise are manufactured: equipment and metal structures for the improvement of yard and park areas: children's and sports grounds, playgrounds for animals, benches, lampposts, urns, mailboxes, ramps, metal furniture: cabinets, racks, trolleys, steel structures for construction: modular structures, staircases, trusses, formwork and other consumer goods.
---
Zerma-Ukraine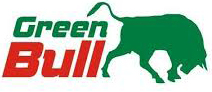 Tel: +38 05536 21402
E-mail:

This email address is being protected from spambots. You need JavaScript enabled to view it.


Web:

www.tmgreenbull.com.ua



Zerma-Ukraine Ltd is the Ukrainian manufacturer of optional equipment produced under the trade mark Green Bull. One of the priority areas of company's activity is the equipment designing and manufacturing for the processing of various types of waste, such as waste from cardboard and paper mills and agricultural enterprises, as well as solid household waste and others in order to prepare them for storage, transportation and further recycling. Our integrated systems with the briquette machines can process materials such as plastic film, paper, cardboard, wood waste, organic waste, textiles, and municipal solid waste with productivity from 1.5 t / h to 5 t / h. The fuel briquettes have characteristics similar to coal, and can be used in most industrial boilers.
---
«Zaporozhye instrumentally-mechanical factory» (ZIMZ) - Ukraine


Tel: +38 061 213 82 30
E-mail:

This email address is being protected from spambots. You need JavaScript enabled to view it.


Web:

www.zimz.com.ua



«Zaporozhye instrumentally-mechanical factory» – offers its services of the production and installation of full-construction non-standard equipment of technological redistribution of various industries. LTD «ZIMZ» specializes in manufacturing of non-standard technological equipment for industrial enterprises of engineering, metallurgical, chemical, food and other industries.
For the metallurgical plants in Zaporizhzhia, Donetsk, Mariupol, the company produces trestles, bunkers, metal structures, blast furnaces, open-hearth furnaces, induction and electric arc furnaces, electrostatic precipitators, aspiration systems, cooling towers and other equipment. Currently, due to unfavorable environmental conditions, the gas cleaning systems produced by us, as well as pyrolysis equipment for utilization of automobile tires are of special demand among metallurgical enterprises.